Posted By RichC on September 11, 2013
With all the pre-event leaks and lackluster comments from technology journalists, it is difficult for even Apple fans to get wound up about the new "same sized" iPhones.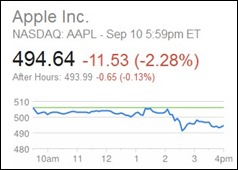 The non-surprise by Apple was reflected in a 2% decline in $AAPL shares on Wall Street and many wonder if the magic is gone?
On the plus side, there are worthwhile improvements that need to be mentioned, at least in their top of the line iPhone 5s. The new 64 bit A7 chip is said to be very efficient and should keep Apple's phone in the top tier when it comes to mobile computing performance. Apple also included the new "Touch ID finger print identity sensor" on the 5s (not the 5c) for unlocking the iPhone and for iTunes purchases. It sounds great, but like the facial security promoted by Android, one wonders how it will perform in everyday life?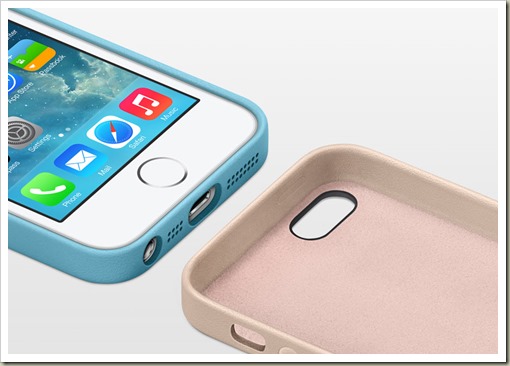 The upgraded camera will shoot slow motion video, but keeps an 8 megapixel sensor even though it is larger. The lens is faster (bigger f2.2 aperture for more light) and it has a better flash to illuminate faces – a weakness of all phone cameras. I'll be anxious to see a pixel to pixel sharpness test.  Sooner or later we'll all be tossing at least our point and shoot cameras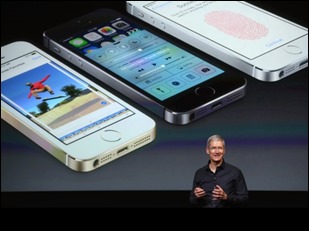 if we haven't already. An oddity is the fitted "leather" case — I'm anxious to see that, but unless the battery life really improves I'm not sure I'd be without my Mophie case. (the claim is 10 hours LTE and WiFi, 10 hours talk time on 3G, 40 of music and 250 in standby)
Perhaps the improvement I'm most interested in knowing more about is iOS7 … the operating system. It will be made available to previous iPhone users at no cost; I'll install it on my iPhone 5 at the end of this month.
The iPhone 5S will come in three models: 16 GB for $199, 32GB for $299 and 64GB for $399, with a contract. The phone will go on sale on September 20th.
The iPhone 5C will cost $99 for a 16GB model or $199 for a 32 GB model, with contracts. A colorful variety of cases will cost $29. The iPhone 5C will go on sale on September 20th, with pre-orders starting on September 13th.