Posted By RichC on July 26, 2015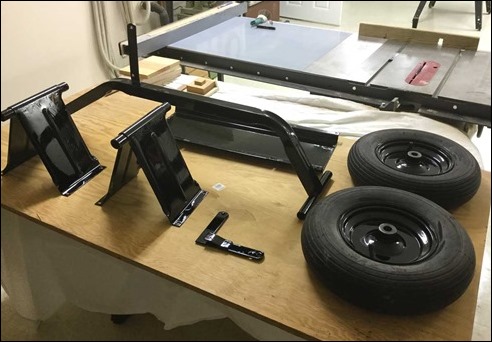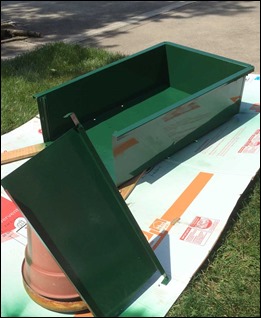 One of the projects coming together this past weekend was the disassembly, wire-brushing the rust (a lot), and painting of my late father-in-law's old red Jackson lawn trailer. As mentioned previously, it was about 40 years old, well used, and had quite a bit of rust. Nevertheless, it was well made with quality steel – better than the newer ones at the big box stores (although I haven't really compared them).
Since we have a John Deere, which is about the same age as this trailer, I decided to change the color. The white components are now black (above) and the red wagon box is now green. I think the new looking lawn trailer should last another 30 years … at least!
Speaking of "old" … I'll include an updated photo of Tootsie … our 17 year Australian Cattle Dog (below).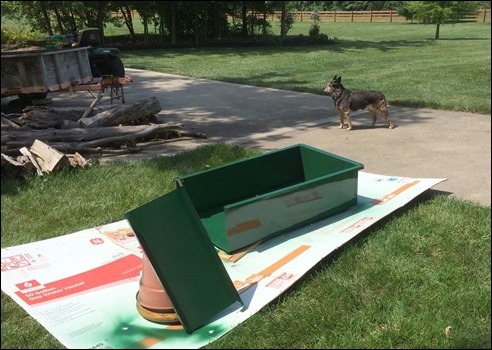 After wire-brushing and treating with Skyco's Ospho just as I did on the Mercedes.