Posted By RichC on July 26, 2013
These are the kinds of stories that I need to keep away from my job-seeking son … but that I would have used as "dream material" when in high school or college!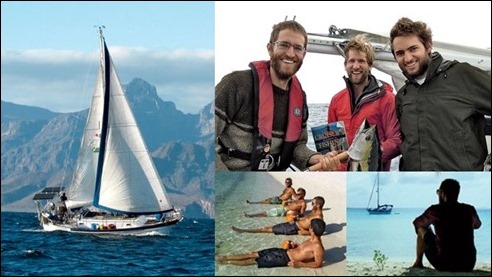 ESCAPING THE RECESSION BY BOAT

When the Great Recession hit, young people found a million different ways to cope with their battered job prospects. Alex and Nick Kleeman found the best way, scraping together enough cash to buy a 32-foot sailboat, then plunging into the Pacific for the adventure of their lives. So what if they didn't know how to sail?
Test: Apple's iCloud online Pages app. Converted text to archive text of article to PDF