Posted By RichC on March 24, 2014
It was a whirlwind week ending visit for Taylor as he was home from North Dakota for a visit with his friends in Cincinnati, Oxford (Miami University)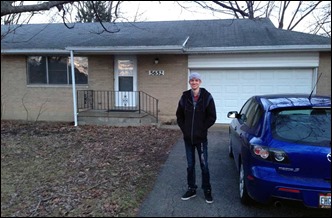 and Cleveland. He also found time for family and picked up sister Katelyn in Columbus on his return from Cleveland. He drove her home for the weekend as her alternative motive was to borrow his VW GTI until she buys a new car (sold her VW Jetta TDI).



I took Taylor to the Dayton Airport on Sunday  for his trip home and continued on up to Sidney in order to visit with my Dad. My brother Ron and his wife brought dinner and we had a nice time together – dad is doing great. Ron's son Jaben drove up and had dinner with us, then he invited me to stop and see his new project home in Huber Heights (north of Dayton area). It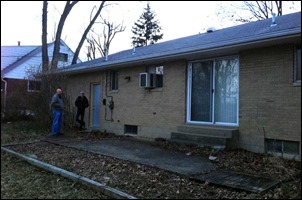 is a great first house and has the starter home "needs" that will set him up well for the future. There will be all the learning repairs and do-it-yourself "fun." Great memories for both my brother Ron and me as our first homes had "some" of the same needs. I'll have to admit, his project has a few more! So far he has been gutting the bad and is getting ready to replace with new. It is a near perfect starter home … thanks for sharing Jaben!