Posted By RichC on November 16, 2014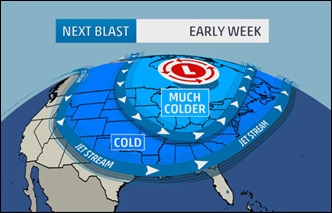 Checking the cold forecast for the week as I watch our fluffy snow coming down this afternoon deciding to either lazily settle back to watch some Sunday afternoon football … or get ambitious an go cut down the final dead tree? This one has  fallen and is precariously leaning on another tree.
What to do, what to do?