Posted By RichC on February 12, 2015
The litigious society we live in gets plenty of criticism, most of it deservingly, but all to often the benefits are overlooked. Air travel for example is safer than it has ever been thanks to innovation and attention to design, maintenance, technology and training … and the improvements due to the costs forced on manufacturers and the airlines by aviation lawyers.
Although the follow up attention in the U.S. is minimal, several recent high profile disasters have involved Malaysian Airlines and mostly foreign passengers. In the case of MH17, a Boeing 777 shot down in eastern Ukraine on July 17th, my brother-in-law is in the thick of it as an aviation lawyer representing families who has suffered lost. Here's a story from News Corp Australia.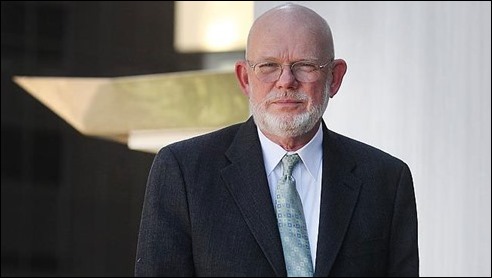 American aviation lawyer Jerry Skinner is representing five Australian families
bereaved by MH17. Picture: Adam Smith. Source: News Corp Australia
Australian family of MH17 victims to seek better deal

ONE Australian family bereaved by the MH17 disaster will go it alone in legal action against Malaysia Airlines as a test case for other next of kin.

Thirty-eight Australian citizens and residents were among the 298 people killed when the Boeing 777 was apparently shot out of the sky over eastern Ukraine on July 17 last year.

American aviation lawyer Jerry Skinner who is representing five Australian families from New South Wales, Canberra, Queensland, Victoria and South Australia, said he was preparing a case against the airline "on the issue of bad faith and not following the Montreal Convention".

Under the convention, airlines involved in crashes are required to pay compensation of $180,000 for each person killed.

Mr Skinner said he had not decided which client would face court to fight for a better deal.

"All of our clients are different — some of them are willing to fight harder and are more angry, some of them are still just hurt," said Mr Skinner, who helped secure a $2.7 billion payout from Libya for the 270 victims of the 1988 Lockerbie disaster.

"It has to be the right one (for the test case)."

He said time was a factor for any litigants with the law allowing just two years from the crash date for legal action to be filed.

"We still have some time to wait and observe and do our own investigation and get all the information and data we can before we make allegations," Mr Skinner said.

"You want to come as close to making allegations that are true and supportable by evidence as you can, and right now you'd have to guess on an awful lot."

Malaysia Airlines has insisted it is acting in good faith in relation to compensation for next of kin, and following the Montreal Convention to the letter.

Families of passengers from MH370 were also expected to seek legal representation, in the wake of the declaration of accident by Malaysia in the baffling case.

The Malaysia Airlines' jet disappeared almost a year ago, on the way from Kuala Lumpur to Beijing with 239 people on board.

Mr Skinner said despite not knowing what happened to their loved ones, next of kin were not really able to sue for "emotional anguish".

"Unfortunately, in matters like this, when no-one is left who knows what happens and there's an absence of proof, the court in that circumstance will not allow evidence of anguish and suffering," he said.

"So all you get are economic losses. The non-economic losses are frequently capped to very low amounts because the rationale is no-one can measure the value of human suffering."