Posted By RichC on April 9, 2015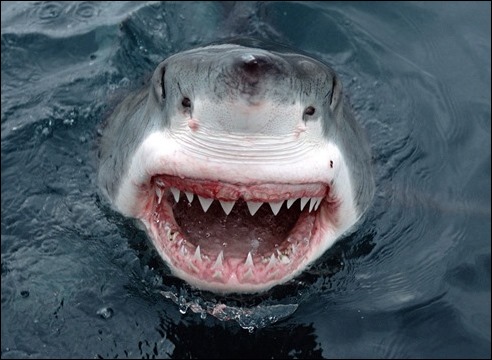 Nothing like being it the water while photographing Great White Sharks to get your heart pumping and adrenaline flowing (hopefully in a cage). With views this close (click for slightly larger) you can even count the freckles or maybe get a price for Botox!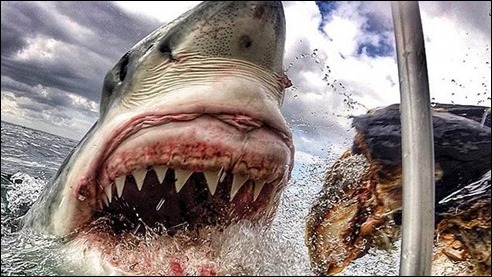 A school teacher, Amanda Brewer, took this picture while cage-diving
in South Africa a couple years ago.