Posted By RichC on July 10, 2015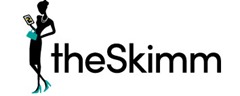 For the past few weeks I've been enjoying a quick read each morning summarizing the previous day's news from theSkimm.com. Currently it is a free subscription and is delivered to your email box and worded in a light and easy to comprehend way.
For those interested in more of a business news update, check out Gerald Baker's "The 10Point" from The Wall Street Journal.
Also, I've mentioned it before, but the Freedompop hotspot can be the Internet lifeline for those who travel … or just need to keep a backup connection handy. Inexpensive for the occasional "secure" Internet connection too.
Sample of theSkimm from July 9th:
Skimm'd after trying a kickboxing class.

QUOTE OF THE DAY

"I am EXTREMELY proud to be an American" – Ariana Grande defending herself after she was caught on tape saying "I hate America." After she apparently licked a donut. That she apparently didn't buy. #USAUSAUSA

THINGS MAKING SURE YOU'RE AWAKE

OUTAGES

THE STORY

Yesterday, tech issues caused three major outages across the US.

SAY WHAT?

One: trading on the floor of the New York Stock Exchange was suspended for almost four hours. Two: United Airlines grounded all US flights for more than an hour. Three: the Wall Street Journal's  website briefly shut down. Ctrl+Alt+Del didn't work. The glitches appear to be unrelated, and caused by technical problems – NOT cyberattacks. You can tell your anxious neighbor to exhale and to stop buying batteries.

theSKIMM

The outages came in the middle of panic from the financial disasters happening in China and Greece. Bad timing. And in a world where digital is king, yesterday's glitches reminded people that computers have bad days too.

CHINA

THE STORY

Yesterday, the Chinese stock market made Greece look like a model of financial stability.

SAY WHAT?

China's market was red hot for a while. But recently, it's been cooling down in a big way. Falling stock prices have caused investors to panic and try to selloff their stocks. The government's been having brokerage firms pump money into the market, hoping that it'll boost prices and fix the problem. Today, China's stocks are up a bit. TBD on if it'll stay that way.

theSKIMM

The majority of stockholders in China are everyday citizens, and now the government is worried those citizens will start protesting as they watch their savings go down the drain. And China does not like protests.

GREECE

THE STORY

Greece is billions of dollars in debt. And last week, it missed a major payment deadline. It took that as an invitation to say, 'please sir, can I have some more' to its international creditors.

SAY WHAT?

Yesterday, Greece asked the eurozone for a three-year loan. It's gotten multiple loans before, in exchange for austerity measures (think: pension cuts, tax hikes). Greece didn't have fun with those, and would like to leave them behind in this new bailout deal. Its lenders don't feel the same. Hence, the impasse. But yesterday, Greece hinted that it would give in to some of the measures its lenders want. But the country didn't talk specifics…which always inspires confidence.

theSKIMM

Greece's problems are coming at a rough time for international markets (see above). Further shaking things up is the possibility that Greece could exit the eurozone. That may be decided at a meeting with European leaders on Sunday. To be continued…

THE *: Want more tzatziki? We Skimm'd the Greek crisis for you.

REPEAT AFTER ME…

WHAT PEOPLE ARE WATCHING…

South Carolina. Early this morning, the state's lawmakers voted to take the Confederate flag down from the capitol grounds. It's been there since SC put it up to protest the civil rights movement more than 50 years ago. The push to take it down for good started last month, when nine black people were shot and killed in a historic black church in Charleston, SC. Photos later surfaced of the alleged white gunman posing with the Confederate flag. Now, SC's gov. just has to sign the bill to make it official, and the flag will come down within 24 hours.

WHAT TO SAY WHEN YOUR DAD FINALLY UPGRADES TO A SMARTPHONE…

Welcome to the 21st century, Mr. Baaaanks. Yesterday, a federal judge checked the calendar, noted that it's 2015, and that "Washington Redskins" is still the name of an NFL team. So the judge ordered the cancelation of the team's federal trademark registration, since for some small  reason Native Americans, and a lot of other people, are offended by the name. This is the decades-long legal battle that never ends. Top Redskins officials insist the name honors Native Americans. Native Americans and pretty much everyone else insist the name is racist and has to go. The Redskins say they plan on appealing the ruling. Again. But this might finally be the end of the legal road – a recent Supreme Court decision backs up the judge on this one, so an appeal may not hold up in court.

WHAT TO SAY WHEN YOUR WORK WIFE SAYS SHE MIGHT BE LEAVING…

I will Emoji battle this til the end. At 12:01 this morning, free-agent basketball players became eligible to sign contracts with new teams. The Clippers' DeAndre Jordan was all set to join the Mavericks in Dallas. But his current teammates and coach decided they just couldn't live without the 7-foot dunking machine in their lives. So, like any professional would do, they drove to his home, barricaded the door, and Emoji'd hard to make sure Jordan signed with LA. He did.

WHAT TO SAY TO YOUR BOSS ATTENDING THE ALLEN & CO. SUMMIT…

Ask Tim Cook what he thinks about encryption. Yesterday, top FBI and Justice Department officials were on Capitol Hill, talking encryption. Good news: they say that security features that are supposed to keep your data private are working. Bad news: they're working so well that it's keeping the feds from monitoring suspected terrorists and pedophiles. US officials say they want tech companies to create "keys" for law enforcement to access this encrypted data.  Silicon Valley is NOT into the idea, and has been pushing back on the government on this for a while. Yesterday, tech companies said #@$% you, and that their customers have a right to keep their communications private.

WHAT TO SAY TO YOUR CO-WORKER WHO ALWAYS GETS EXTRA AVOCADO ON HER SALAD…

Tom Selleck and his mustache salute you.

THING TO KNOW

HENRYs: Stands for High-Earners, Not Rich Yet. Cue the violins.

SKIMM GIFT

Everyone wants to go to Austin. But we can't, so we're sending you. And 3 friends. $1,000 gift card and bike trip included. Keep Austin weird.

SKIMM SHARE

Pssst…if you share theSkimm today you may win a chance to get some fancy Skimm HQ swag.Summer swag. Winners announced tomorrow on social. Here's how to share.

SKIMM BIRTHDAYS

*indicates Skimm'bassador. Jump around.

*Mandy Thompson (Washington, DC); *Amanda Salloum (Pinehurst, NC); *Jordan Weinsoff (Parkland, FL); *Kari Hulse (San Antonio, TX); *Quinn Porter (Chicago, IL); *Jennifer Skaggs (Lucasville, OH); *Laurey Williamson (Brooklyn, NY); Douglas MacCallum (Wyckoff, NJ); Sam Favis (New York, NY); Alex Oztemel (San Francisco, CA); Darci Cohen (Miami, FL); Jared Kasner (New York, NY); Emily Grabowski (England); Gillian Leigh (Los Angeles, CA); Alexandra Largess (New York, NY); Jennifer Skaggs (Lucasville, OH); Kari Hulse (San Antonio, TX); Kathryn Lacey (Charleston, SC); Lisa Aiello (Philadelphia, PA); Maggie Schmitt (Newington, CT); Molly Castellaw (Gallatin, TN); Spenser Sussan (New York, NY); Steve Clancy (West Hartford, CT); Jackson Hart (Downingtown, PA); Katie Tarpy (Greenville, SC); Julia Rosenfeld (New York, NY); Pam Maxon (Portland, OR);  Martha Kiley (East Hampton, NY); Maura Ciccarelli; Raj Patel (New York, NY)