Posted By RichC on June 11, 2016
My cousin (a loyal blog reader … a little embarrassing) exchanged a couple of text messages the other day after she commented on "our" grandfather's photo and grandmother's painting. It is nice to know that I'm not the only one who is sentimental about our grandparents, considering the very few years they were in our lives.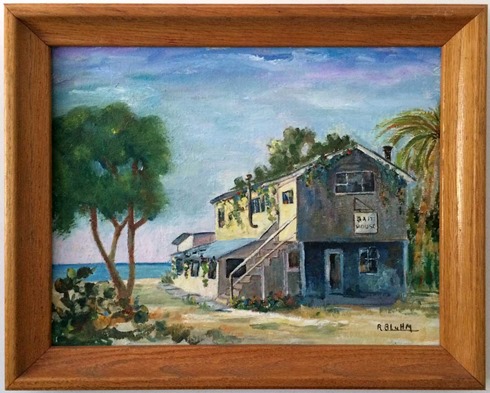 I mentioned to her that I posted my second favorite painting from my grandmother in the prior post and that my favorite was "The Baithouse" … it also hangs in my office. We talked about Grandma Bluhm learning to use a pallet knife … and then Diane remembered "Mr. Jensen" … the name my grandmother's art teacher from the 1960s in Toledo Ohio! The human brain is amazing … truly intelligent design.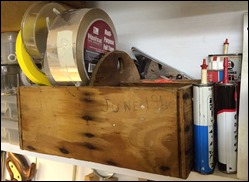 I know Diane Mears will be reading this, and because I mentioned my dad and grandfather helped me build a treehouse in the tree in a prior painting … I'm archiving a photo of the nailbox my Grandpa Bluhm made for me (it is a treasured item in my workshop). He designed it with a hole in the handle so that I could attach a rope and pull it up into the tree (click photo to enlarge). I also chicken scratched JUNE 1968 on the box … who knew my grandfather would die the following year?


 
I do have some great mentors and role models in my life  … I hope I will be one too.