Posted By RichC on September 15, 2016
Continued from 9/14/2016 — This is PART 2: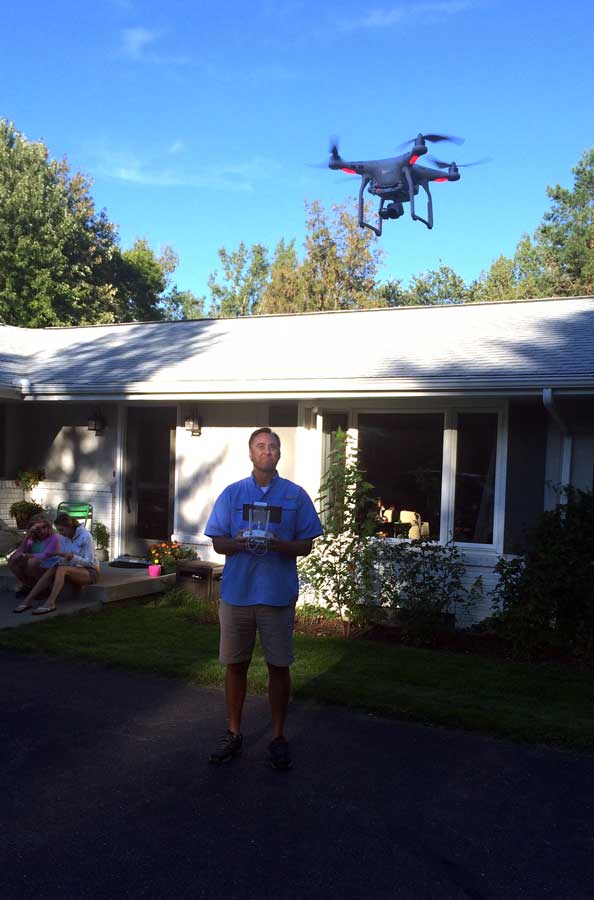 Sunday was fully planned as well. Katelyn and Drew had scoped out a car show in previous years and they knew it would be something I would enjoy. So before going to a ballgame, "we" (well at least "I") enjoyed the old cars — and shared a little too much of the "who cares" information.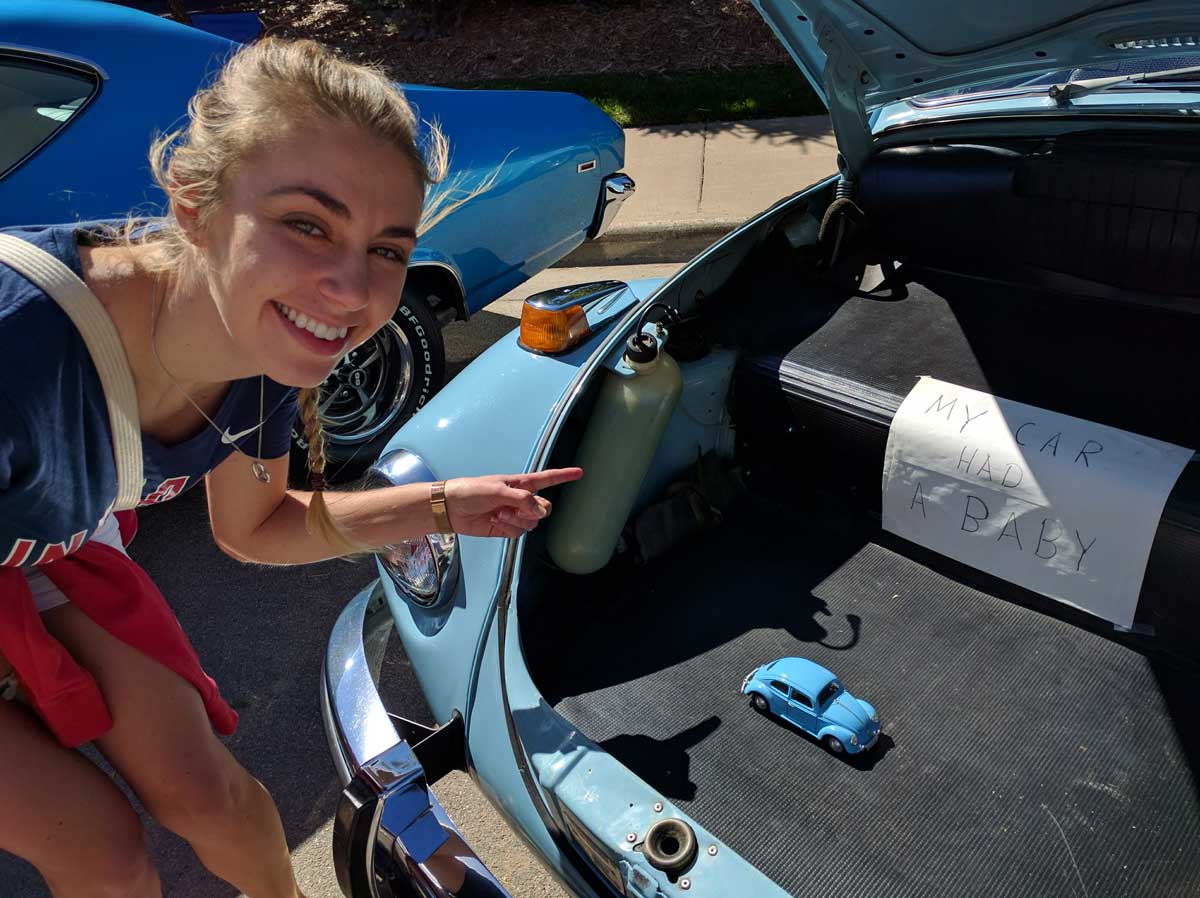 Their house is within walking distance from the center of Wayzata and with the number of paths and bike trails, getting around on foot or two wheels is a cinch. Highways have walk overs, every town is connected by trails and even towns have sidewalks (something sorely missing where we live in Liberty Twp, Ohio). About the only thing missing were government designated and regulated air-routes for drone flying — but give them time! #sarcasm (that's me above flying Drew's quadrotor … FUN!!!)
The AFTERNOON:
Lucky I guess, but it just happened that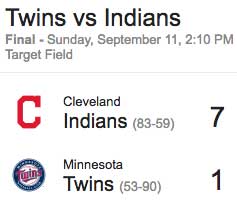 our FIRST place Cleveland Indians were in town playing

the Minnesota Twins … so off we went to downtown Minneapolis with special event tickets Katelyn was able to finagle through her Wayzata Children's Clinic & local hospital connection — what a treat! To top it off … the Indians won the game handily.
Since we were at an afternoon game, that left us with time to swing past the BRAND new USBank Stadium, home of the Minnesota Vikings and host to Superbowl LLII on February 4, 2018.  It is a beautiful "ship" ??? — looks kind of like one.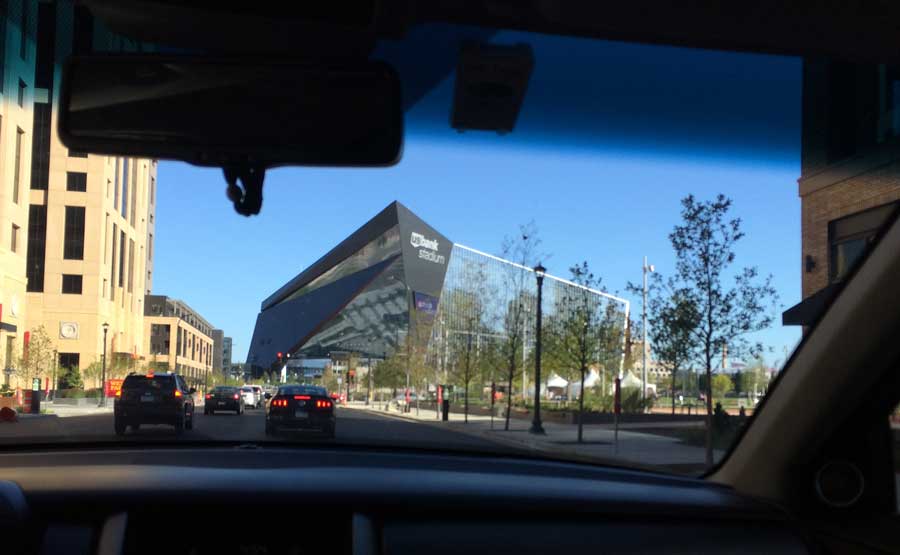 See part 3 … Friday.