Posted By RichC on September 14, 2016
Tempus fugit (Latin phrase) for "Time flies" when you're having fun!  … and we certainly had a good time this past weekend with our pregnant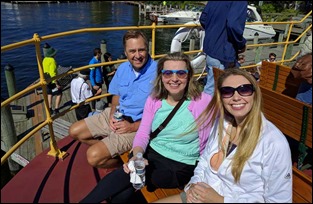 daughter Katelyn and husband Drew. This trip to Minneapolis was the first since Thanksgiving 2015 — shame on us — but at least we waited for great weather to visit.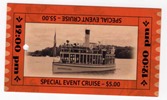 Katelyn did a lot of planning for our visit and lined up terrific activities — she even tried out a couple new recipes. We in turn brought her a few of Grandma Corbett's recipes from her several boxes and books (items she was to get from my parents estate), but it will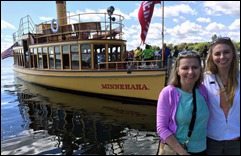 take a little more space for us to move all of my moms' cookbooks, etc.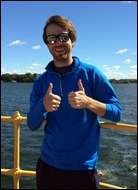 Our day started with a festival in Wayzata, MN (their town), which was celebrating James Day Hill Days which was worth the visit on its own. We walked the streets and visited the booths, shops and displays on Saturday … and took a ride on the restored 1906 steamship Minnehaha. The sky was blue, blue, blue with a few white puffy clouds, temperature 80 F or so with a perfect breeze off of Lake Minnetonka. The sailboats were out in force racing as we made a loop on Wayzata Bay … very picturesque (thanks for sending me your photos Drew!)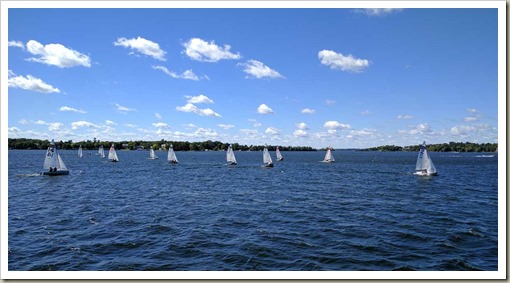 Sailing history: The Minnetonka Yacht Club, was founded in 1882 and one of the club's founders, Hazen Burton, is credited with developing the inland lake racing scow in 1893. I've heard the original is on display in nearby Excelsior, MN?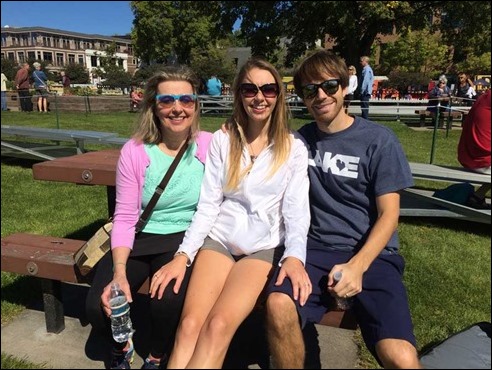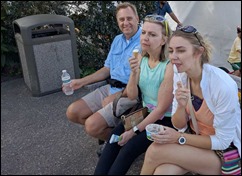 The fun was not done because the day was not over; we returned for fireworks out over the lake. We laid out our blankets and sat on the wate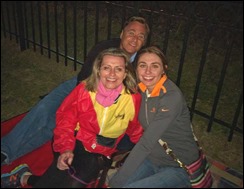 r's edge to a terrific pyrotechnical show topped off by the passing of a train whistling and rumbling by a few feet from where we were sitting. I forgot just how a locomotive shakes the ground.
See part 2 …  hopefully tomorrow.