Posted By RichC on December 19, 2016
Admittedly I'm proud of my kids and enjoy seeing them living their lives … especially when a few of my interests rise to the top. In Taylor's case, he has expand on our mutual interest in backpacking and photography on his trip to Hawaii last month.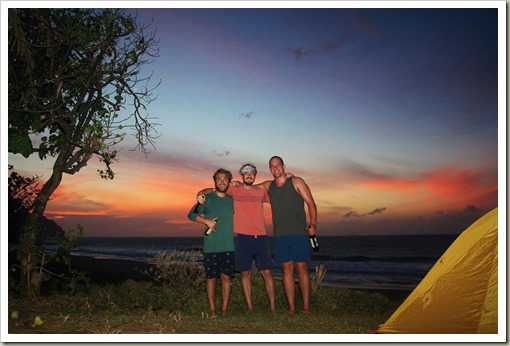 Memory Road:
In 7th grade I had an interesting in photography (film, paper and chemistry) and friends of my parents gave me and old enlarger and some darkroom equipment. I quickly became engrossed in my new hobby setting up a makeshift darkroom in the basement of our old house on Lake Erie. By the time high school rolled around, I was taking photos for my high school paper and yearbook. We moved in my sophomore year so slipping into the roll of school photographer was a way for me to meet friends in a new school and a new city (Sidney, Ohio). I was fortune to also connect with a couple of the teachers (advisors) for the newspaper and yearbook which gave me a lot of extra freedom at school and press credentials for every sporting event.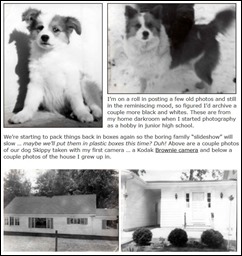 I applied for a photojournalism summer program at Ohio University during the summer of my Junior year in high school and enjoyed the eye opening and crazy atmosphere in Athens, Ohio in the mid-1970s, quite a "trip" – pun intended. By the time I graduated high school, I had pretty much burned out photography as a hobby and was only taking photos based on assignments for the local newspaper or to make a buck. Sad to have "burned out" at age 18!
Once at Ohio Northern University I hardly picked up a camera and drifted to other interests … that was until late in my Junior year when filling a few "easy 'A' electives" on  my schedule had me enrolling in a Photography course. Quickly the professor (also the department head) realized I could make his job easier by having a "teacher's assistant" that could add expertise. With his connections with a department head at Miami University … I was offered a TA position in Oxford, Ohio where I wrote a new curriculum and taught both a photography course and an introductory printing class (background working for the newspaper). The plus side is that I was paid enough to cover my rent and living expenses AND received free graduate school tuition … and Miami University was a big enough school to have computers which interested me. Helpful in my later career.
Eventually my "hobby" and education lead to working for publisher HBJ and then in purchasing and sales for the supply division of Knight Ridder Newspapers we started using modem connected computers at each of the 58 papers share "digital art" almost instantly (this was new in the early to mid 1980s). In 1987 this technology lead to founding Consolidated Printing and Publishing blending small computers (type and eventually pagesetting), pre-press darkroom and platemaking and well as the offset printing and bindery (minor claim to fame was digitally setting crossword puzzles on a Macintosh SE and Mac II Ci for the TVGuide. Prior it was done manually through paste-up).  It was fun in those early growing days of variety … no burnout!
Where are you going with this Rich?
Well my point is that as much as children want independence and be different from their parents, they are part of you. The older they get, bits and pieces of you may show up in them. Taylor for instance loves sailing, backpacking and has the photographer's eye … that artistic gift was not my talent. He is starting to show interest in the technical side which is something I might be able to teach him – the science behind light, a glass lens, focal length, aperture, shutter speed, ISO and film (or nowadays a sensor!); the science is my stronger suite … not the "arts and croissants" part.  What's positive for me is it has also re-ignited my interest in photography and is something as adults we can talk about (although communicating with Taylor, Katelyn or Drew is not something I find difficult at all … in fact it is ALWAYS enjoyable).