Posted By RichC on January 10, 2017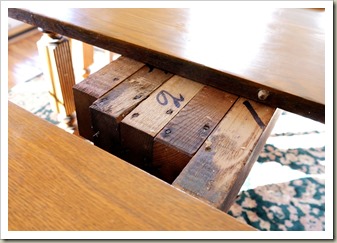 Brenda and I admire art, be it paintings, carvings, knick-knacks, sailboat models or a piece of old furniture. Over the years we have added several items to our home, be they purchased from an estate sale or hand-me-downs. While adding the new shelves to our laundry room and repainting, I stopped to admire the craftsmanship of a table Brenda was cleaning made by Jamestown, New York furniture makers 100+ years ago. A few of the details in this antique table we use everyday are unique and definitely hand crafted … perhaps we should take better care of it?
Besides having a relatively simple slide system for pulling apart the table to add a leaf or two (or 3 or 4), tiny wedges were added to the back of each leaf to keep the table top level. This makes for some very unique and creative craftsmanship.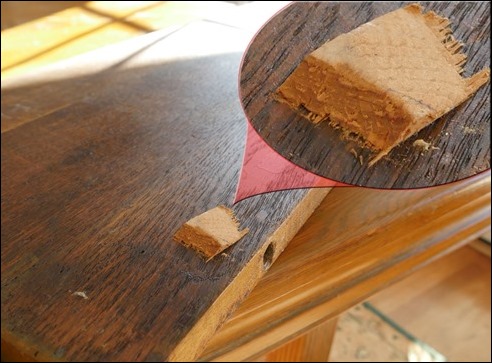 BTW, this was her mother's "rescued" dining room table … one she pulled from a trash heap decades ago … obviously furniture  was a commodity in a furniture city?