Posted By RichC on August 9, 2017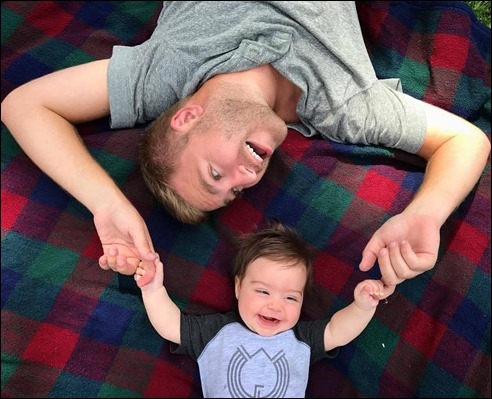 The primary purpose of the visit was for Katelyn, Drew and Annalyn to see Uncle Taylor at his place in East Walnut Hills and walk some of Cincinnati's beautiful parks (Eden, Ault, etc). It was easier to stay at our house and so we enjoyed spending time with the whole family for a few days and couple of evenings (see part 1 – yesterday's post). As parents, it is great to see our family wanted to spend time together and really great to see Taylor and Annalyn having fun!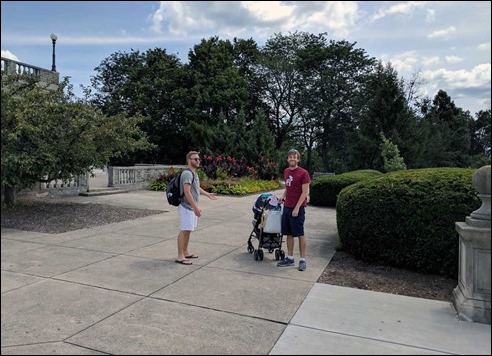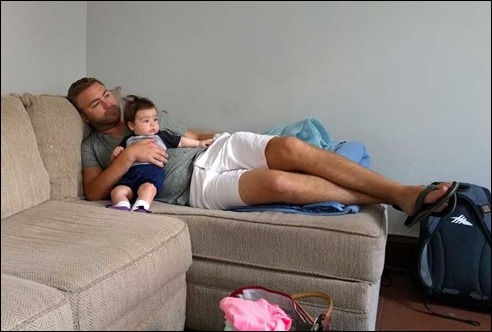 Can you say Pilonidal Cyst? It is comical NOW that it is in Taylor's past but it was fun fireside conversation with a couple of doctors on the back porch one evening!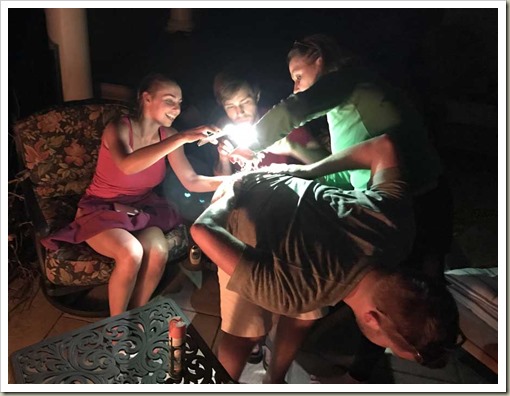 We have been blessed with great kids and a wonderful granddaughter!