Posted By RichC on October 21, 2017
Although I'm mixing up a few photos from one week to the next, I decided to include a few of them from last week in this weeks trip. The weather was nice and I detoured off of the Ohio Turnpike since there were a few hours to burn on my way from Akron, to visit Katelyn and Drew in Perrysburg … and a day of babysitting Annalyn – besides, I saved a few bucks by avoiding the turnpike.

It has been a while since driving through Vermilion and Huron, Ohio where we docked Brenich and Tulla along Lake Erie's Western Basin. I enjoyed the nice weather and remembering the good times. Above is an iPhone pano of the Vermilion Lagoons (Vermilion Yacht Club) where we purchased Brenich in the early 1980s … and below are a couple river port photos.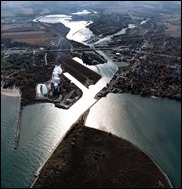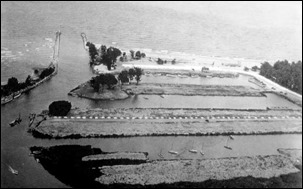 Current Huron, Ohio entering the river from Lake Erie and 1928 Vermilion Lagoons development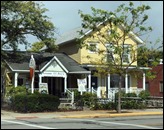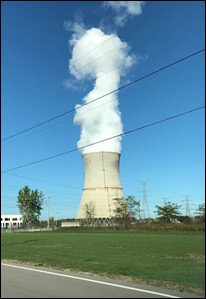 I was tempted to stop at the old Ice Cream shop Brenda and I would regularly visit, but continued to roll along and drove along shoreline communities in Ottawa and Lucus counties where I use to live. I had forgotten how close we were to the Davis-Besse Nuclear Power Plant and at a time we were all paranoid about everything nuclear.
The drive continued through a few of the small "cross-road" towns that popped back in my memory and ALMOST stopped at Blackberry Corner in Williston, Ohio because it has not changed one iota from the days we would stop for a sandwich … and where my brother and I would play pinball and the arcade bowling game.
Of course the priority was to see my granddaughter and help out with semi-emergency babysitting. I enjoyed my time with Annalyn … and hope she did with me!