Posted By RichC on November 21, 2017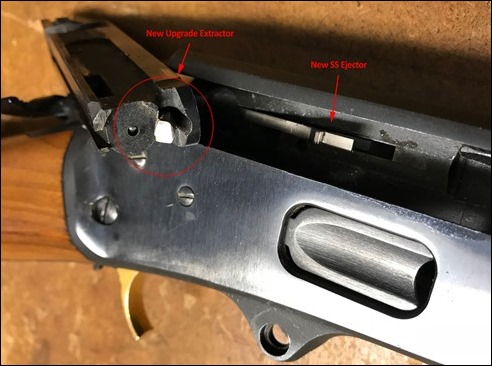 One of my first rifles is still one of my favorites, so after repairing my Marlin 1894 last month I thought it might be time to upgrade a couple small parts. This .357 chambered lever action rifle is now 40 or so years old and after a fair number of rounds, suffered the bent extractor and weak ejector spring issue. The easiest fix would be just another "spring steel" component, but since this will likely be a pass down rifle, it deserves a couple stainless steel components that are true upgrades.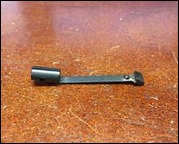 First is the tiny ejector with a stronger spring … it's job is to force the spent shell casing out before sliding the next tube magazine feed round into the chamber. The Ranger Point Precision Extractor Claw is a totally different design and utilized a self-contained coil spring rather than the easy to break original spring steel part (below). The cost is about 3 times as much, but if you appreciate engineering, the new part is impressive. In all likelihood I'll never need to replace either spring again.