Posted By RichC on February 18, 2018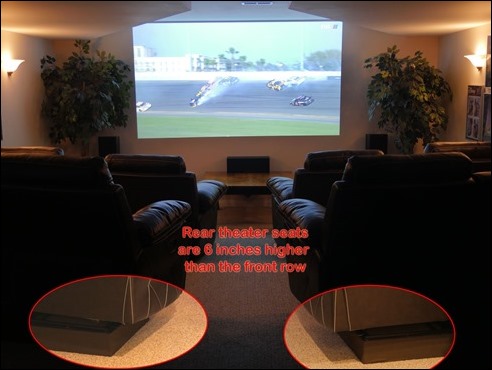 Sunday was the perfect day to finish up "covering" the lifts for the rear row of our new home theater seats. Now all 8 seats have a great view … even in recline mode. After building the "boxes" a week or so ago, I picked up some closeout brown polyester outdoor furniture upholstery material at Sailrite (shipping was as much as the material!) After cutting with a hot knife and using a combination of hot glue and staples, the covering looks pretty good, although one of the samples I ordered just in case, would have been a perfect match.
Brenda has not given it her seal of approval yet, but since she is calling this primarily sports and movie watching room a "man cave," I suspect she'll be ok with it.