Posted By RichC on March 27, 2018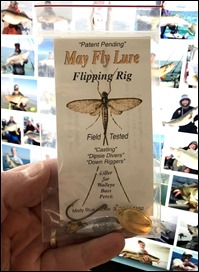 While cleaning out old Consolidated Printing and Publishing files and boxes stored in our basement, I ran across about 50 May Fly Lures made by a charter fishing company.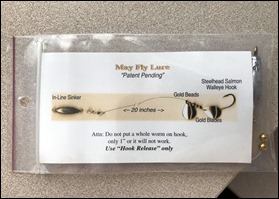 We printed and packaged these in batches on demand for Darrel Rowh's side company Misty Blue Tackle and a note on the box indicated these were an ordered batch that he never picked up … cough, cough …  a couple of decades ago! So, before throwing them away, I think I'll list them on Amazon Selling or eBay and tried to get $10 for a couple of them in a packet (to make it worthwhile shipping them) — who knows, I might recover a couple bucks?