Posted By RichC on October 14, 2019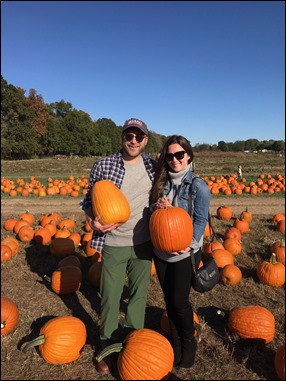 Is it already time for pumpkins and autumn? I guess it is … especially after seeing Taylor and Megan picking out pumpkins. They sent a great photo of them on Saturday enjoying the crisper weather and beautiful weather. Supposedly Taylor's pumpkin is heavier … but I'm not seeing it in this photo (also, Happy Birthday Megan!).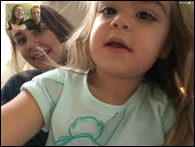 On the previous weekend a bit further north, Annalyn, Drew and Katelyn also went to a fall festival, buying baking apples and checking out the John Deere tractor (Annalyn told me on FaceTime that she went on a Jeep ride too). Sounds like fun … but likely not as much fun as flying to Legoland this weekend. Off she goes, suitcase and all already!