Posted By RichC on January 4, 2020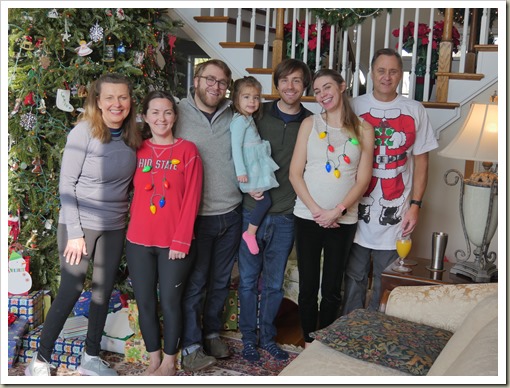 Our family's 2019 Christmas celebration this year was over New Year's eve and day, as is our rotation (currently we rotate every other year, but who knows what the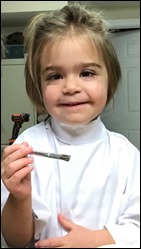 future holds?)
We were all able to schedule the time off together and enjoyed getting together to exchange presents. Brenda and I had a special treat as I was able to pick up Annalyn early and we kept her at our house a few extra days in late December. I took advantage of having a little workshop helper and we even made a special wooden car present for daddy. Annalyn was so proud and focused on painting, gluing, adding stickers and wrapping – a perfect age.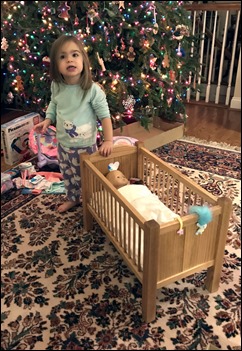 I'll make a few other "what we did" comments that won't make much sense – We played "trolls," made cookies (Oma), went shopping, watched 1964 animated version of Rudolph the Red Nosed Reindeer and played with our small keychain stuffed characters; we also worked on puzzles and took care of her Bitty Baby doll and of course read book after book. I think she had fun … and know I had fun.
Drew and Katelyn came on New Year's Eve "day" after Katelyn's hospital rounds and and Taylor joined for dinner. The next day Megan joined and we exchanged presents and had a pretty busy day opening and eating. Our time together would not have been complete without some board game playing … this year it was a new game to us called "Ticket to Ride." FUN!
The woodworking crib project (above) turned out great and was appreciated by Annalyn (and Katelyn too). I'll archive a few more photos below …