Posted By RichC on February 21, 2020
If you've been on the Internet for any length of time (post from 2007),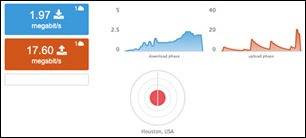 you have likely used, or been marketed VPN services, as a way to secure your Wi-Fi connection (especially public hotspots) away from the office or home network. I've pitched them as a security precaution to my customers and use them when traveling, especially when using unknown public and private networks.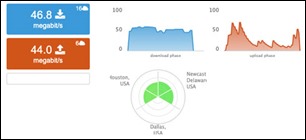 The recent trend in trying to secure your browsing data from companies who market your personal information (Google, Facebook, Amazon, etc) using a variety of collection means, have more and more people turning to more secure web browsers, cookie-cutting add-ons and VPN connections even when on home/office networks.

The downside when attempting to do it "on the cheap" is a loss of speed (see speed tests posted above on my home network using ProtonVPN's free service), bandwidth, traffic and limited data per month. Over the past few years, I've used a few and settled on ProtonVPN due to getting solid connections, positive reviews and no limit to monthly data … unlike my previous favorite TunnelBear.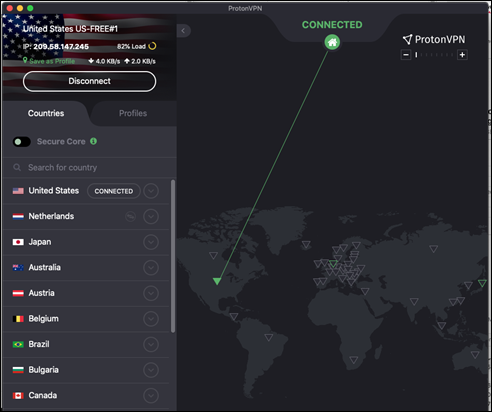 At some point, it is likely we'll all need to use a VPN with random connect points and IP addresses for privacy and online security when away from home. I'm just wondering at what point it will be packaged with my current ISP as a perk (or requirement) … or when I should PAY for a service in order to reduce marketing from VPN services and gain access to more locations and higher speeds?
Proton "pros and cons" as well as current pricing below: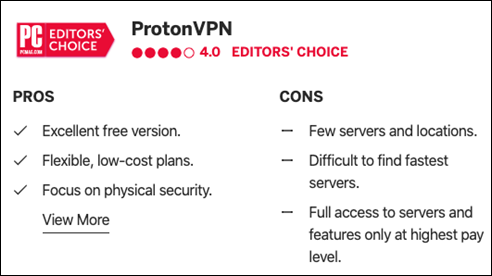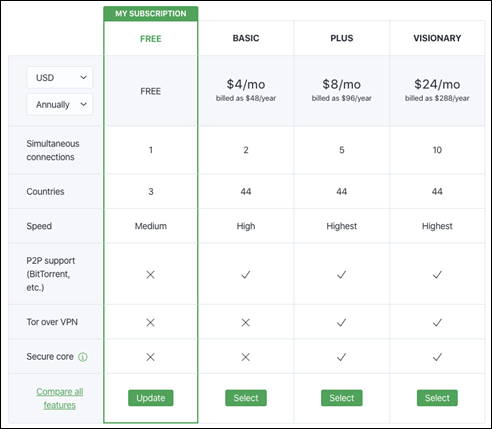 Proton pricing structure as of February 2020 … I'm thinking about the basic plan.