Posted By RichC on March 1, 2020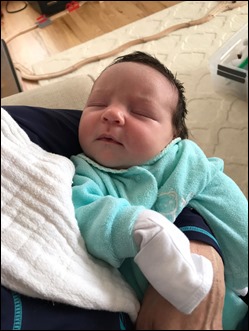 It is well past time for me to actually post and archive proud grandma and grandpa photos of our new granddaughter, Ellerie.  Brenda and I had a smile filled day holding her and admiring what a great mom and dad that Katelyn and Drew are.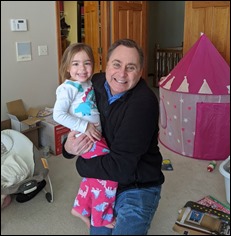 While Brenda spent most of her time holding our newest granddaughter, I spent the day having fun with big sister Annalyn. We brought along her birthday presents a few days early so that she would feel special too (we have given her all the attention since up until Ellerie, she has been the "only grandchild" (and she still holds that special spot in my heart – but I'm working on making room for number two!)
I have not had a chance to download or upload any photos from my Lumix DSLR yet, but frankly didn't take all that  many photos … adding eventually. My excuse is that I spent literally HOURS changing Bitty Baby diapers with Annalyn … after we gave her the Diaper Changing Dresser that I've been working on. She definitely honored my handiwork by playing with it non-stop. How can Bompa not feel good about that???
Oh … and did I mention what a contented eater and sleeper Ellerie is?