Posted By RichC on March 18, 2020
For those of us who in December thought this Coronavirus 'thing' was a Chinese story and not going to be a big deal here in America; we were wrong. COVID19 and the economic impact is being felt far and wide by everyone in the world. I still want to believe it will be short-lived and that the death toll is low and that we'll be able to rebuild our economy quickly.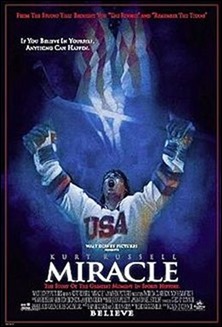 As of mid-March 2020 the 14-day quarantines for those returning from cruises seem pale in comparison to the "shelter in place" and shutting down of "all gatherings over 10 people" orders being put in place. I am finally comprehending the "flatting of the curve" thinking coming from our medical experts who are concerned with possibly too many patients needed ventilators and ICU care.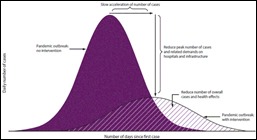 Let's hope Americans understand this and come together in a way that stems the rapid spread across our country.
Brenda suggested we watch something patriotic and uplifting … so we watched the 2004 movie "Miracle" about the United States men's ice hockey team that won gold in the 1980 Olympics. The metal round saw this group of "boys" coached by Herb Brooks defeat the heavily favored USSR professionals was dubbed "Miracle on Ice." (here's a previous post with the final minute YouTube video from 2013)
You should watch it if you need inspiration and as a way to rally together in facing this challenge.
As an aside:
When my daughter Katelyn and Drew lived in Wayzata, Minnesota a few years ago, their neighbor was Rob McClanahan was a member of that 1980 Gold Metal Olympic team who went on to play in the in the NHL and a financial broker. One of the highlights at the time of the "Miracle" was the argument between McClanahan and coach Brooks that motivated McClanahan to return to the game and play through his injury. This help inspire his team and rallied a come-from-behind draw against Sweden getting them to the gold medal  game later in the tournament.