Posted By RichC on December 17, 2021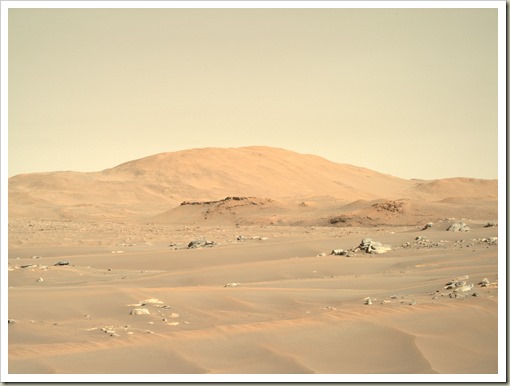 It has been interesting following NASA's Perseverance Mars Rover "virtually" since the launch on July 30, 2020 and landing on Mars February 18, 2021. Since that time, Perseverancehas sent back hundreds of photos from the surface, collected (core samples) rocks and spent time "off-roading" on the surface. The terrain photo above (click it for larger) isn't all that inviting, but then again … it looks like a place we humans someday will explore.
Here's the current "pinned" Twitter post from December 9, 2021 and a recent tweet below. Science and space exploration is cool again!
Here on Mars, I'm checking out a new rock and getting ready for my next sample. Back on Earth, engineers are testing the systems that could bring back this literal piece of history.
https://t.co/J4mhD8XZLa #SamplingMars pic.twitter.com/6c7XWnrjw2

— NASA's Perseverance Mars Rover (@NASAPersevere) December 14, 2021