Posted By RichC on December 20, 2021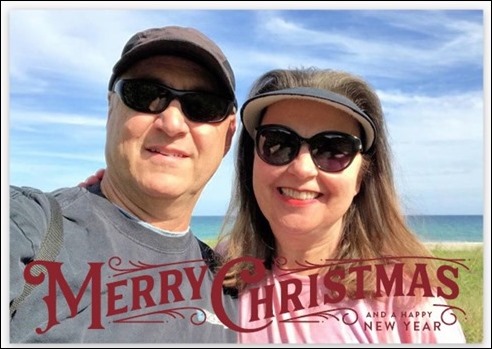 Perhaps the days of our yearly-update annual Corbett Christmas Letter stuffed into a Christmas card are in the past? We have succumb to the popular printed photo card and figured that those who might want to know more about our year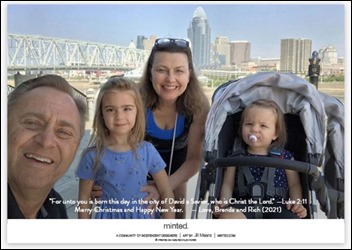 might just read my blog (a shameless plug).
This year we decided not to include photos of our children (but can't resist including our two granddaughters), but … as an update … all is well in our extended family. The adults are all fully vaccinated and they have been working and pretty much living and loving life. Taylor has taken enough trips this year that I can't keep up with him and … yes … he is still dating Megan. We don't ask about the future and are just glad that they are happy "loving the now" … and with that thought, how about a non-holiday Jimmy Buffett Music Monday song!

As for Drew and Katelyn, they have a full life as well. They have taken a few trips here and there, are in the house building planning stages, are busy with activities galore with the kiddos and prioritize getting together with the family (much appreciated … spoken like grandparents).
So as we wind down 2021, Brenda and I wish all who read this a Very Merry Christmas and a Safe, Happy and Healthy New Year.