Posted By RichC on March 23, 2023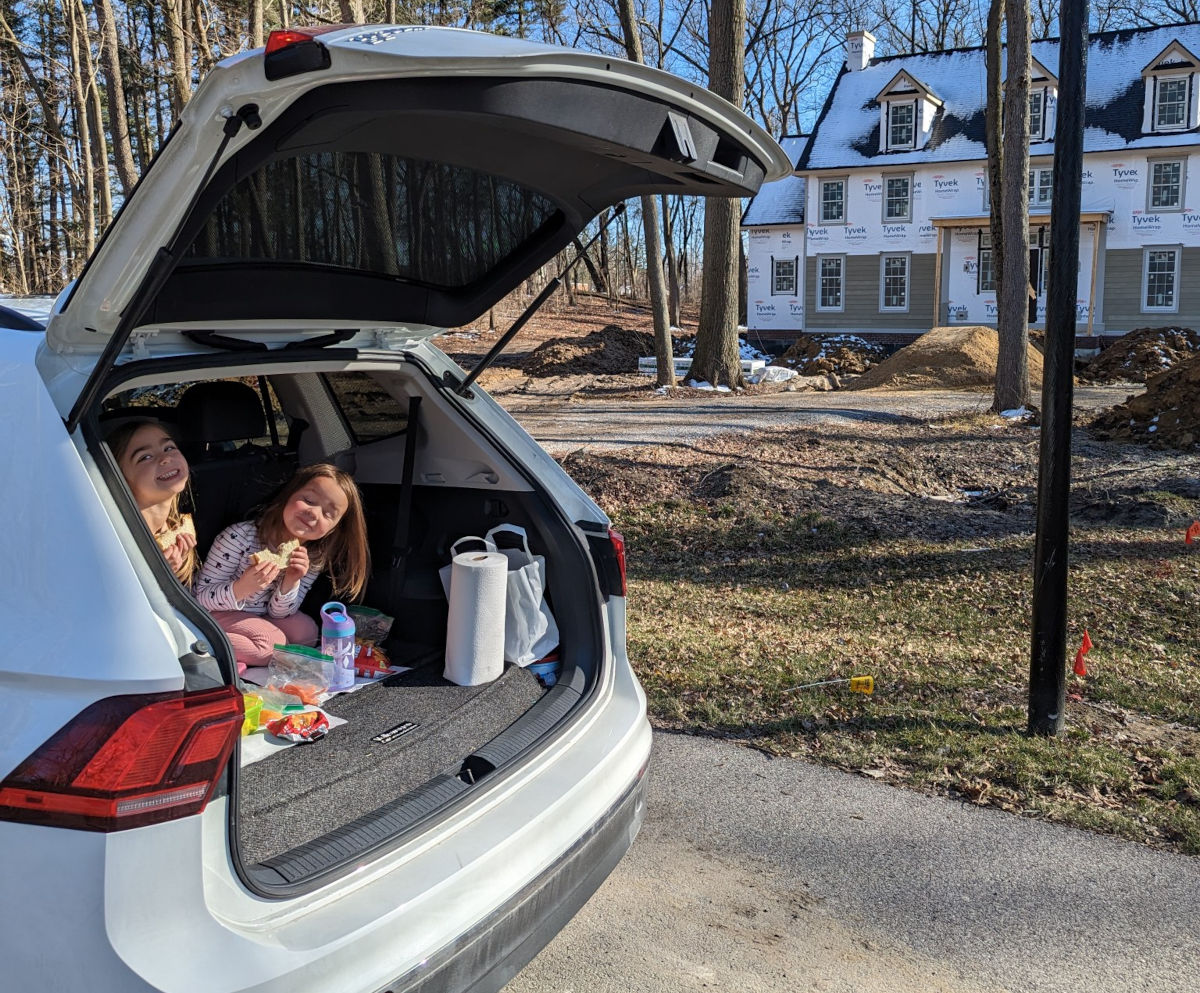 As is the norm for most of today's families, sending text messages and photos is one way we stay connected. Last week Katelyn sent a photo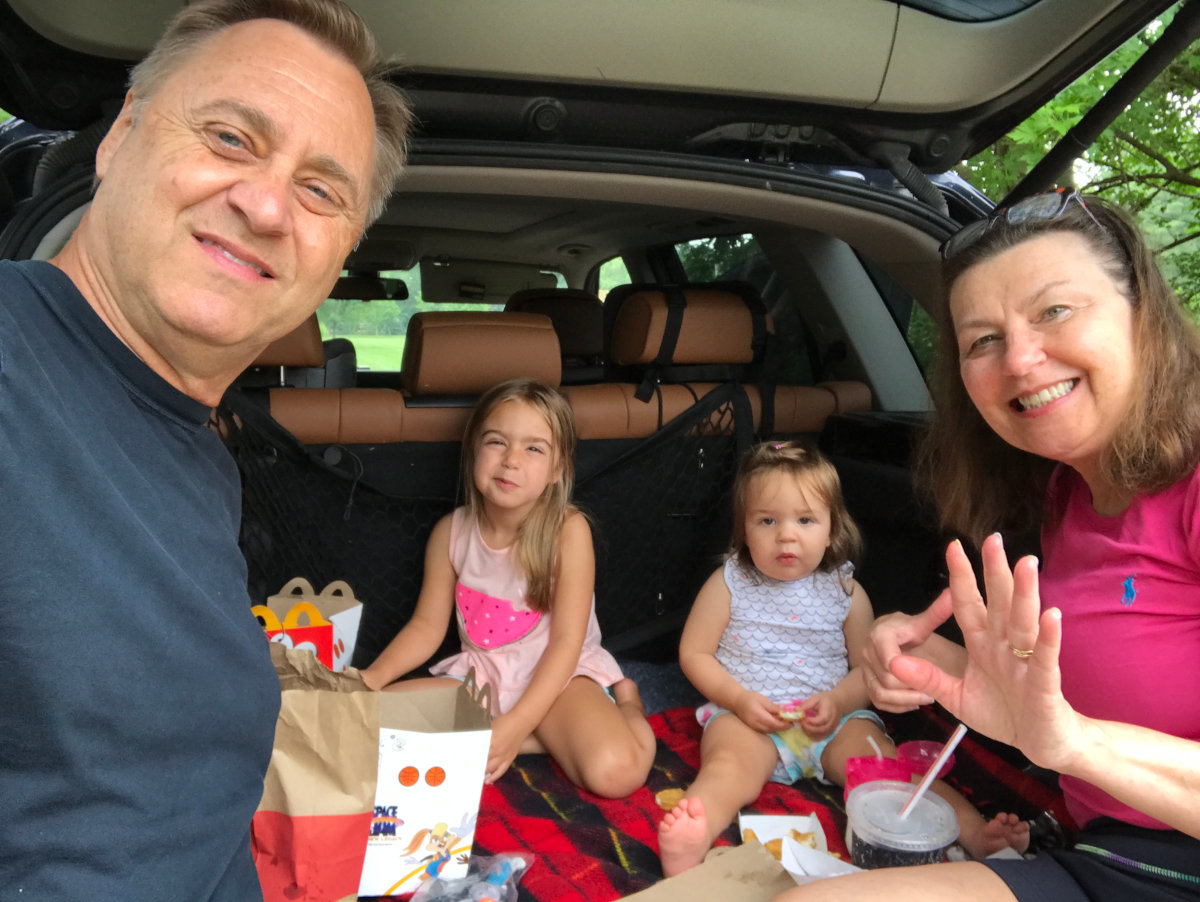 of the girls snacking out of the back of her Volkswagen Tiguan and it reminded me of the times we did the same with our kids … and also with our granddaughters the past couple of summers.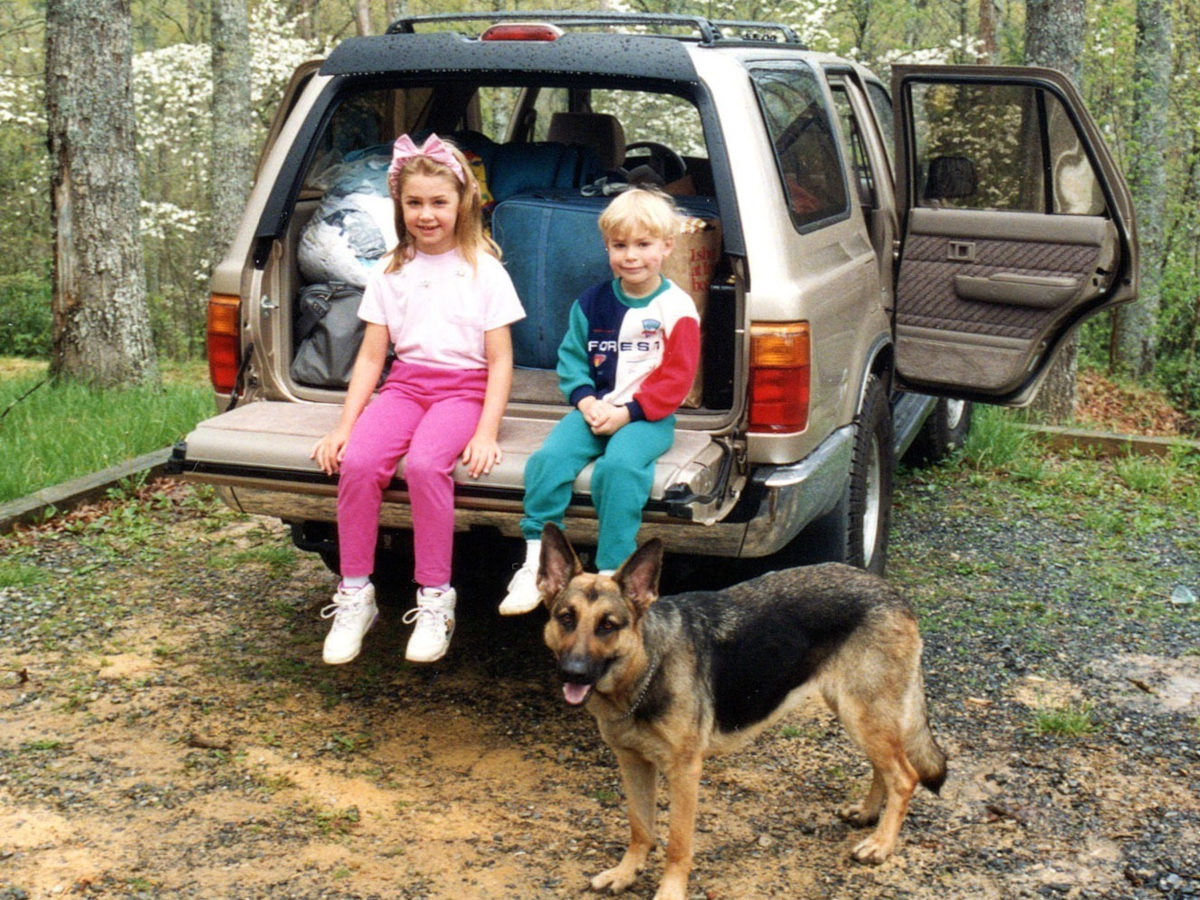 As a family, we often "tailgated" on trips in the 1990s. Back then I drove a couple of leased Toyota 4-Runners on vacations and our hiking trips … which reminds me of the Nalgene bottle conversation with Katelyn … and the photo on my desk (below). When hiking this past summer in the Canadian Rockies, she felt it was time for me to retire my old bottle … but then after seeing this photo, she understood why it is more than a water bottle to me — definitely Throwback Thursday #TBT kind of memories!
EDIT update: Adding one more oddball photo to mark the time of the year and our granddaughters growing up.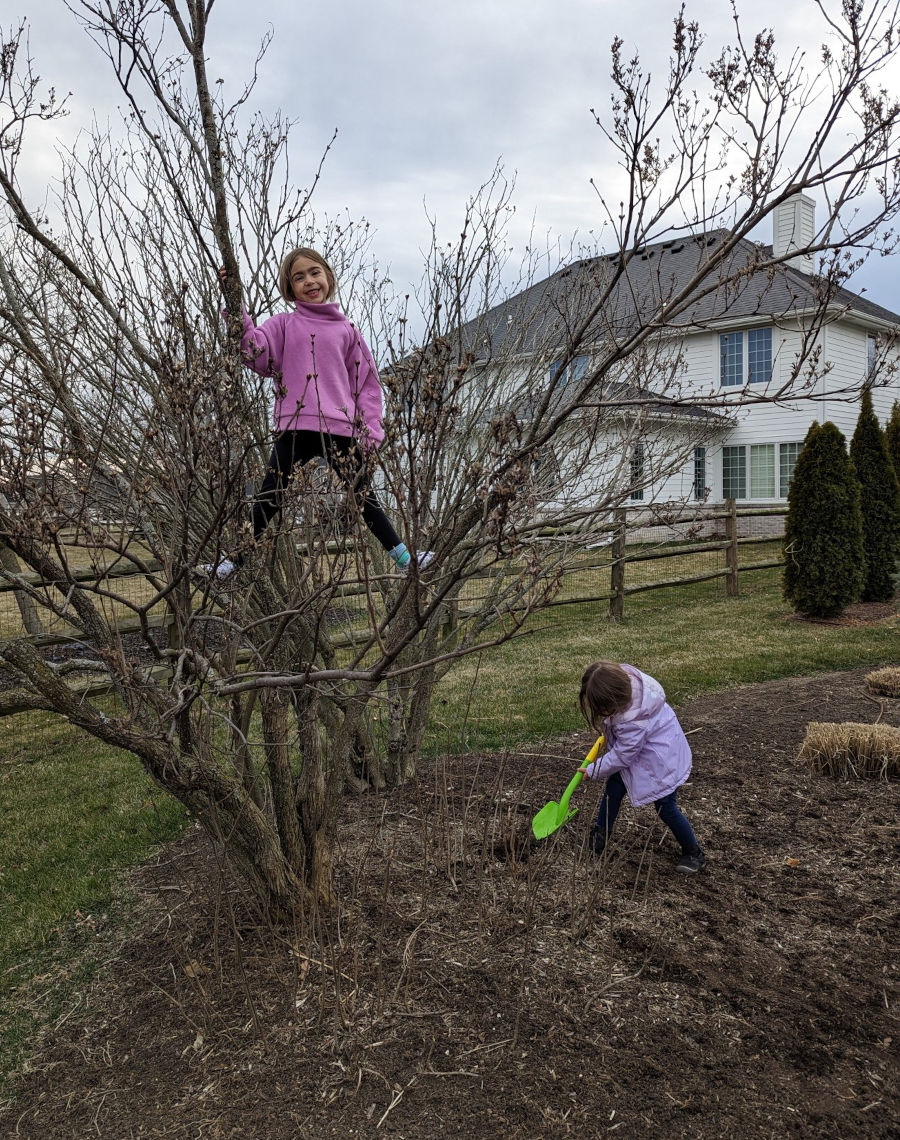 Annalyn and Ellerie enjoying spring in their backyard
in Perrysburg, OH – March 21, 2023