Posted By RichC on October 8, 2006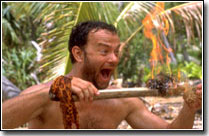 On a Tom Hanks weekend, the movie Castaway was on the TNT TV network Saturday night and although we watched it when it came out in the year 2000, my wife and I sat through the long and slow-moving movie again … this time with commercial interruption. "Where's Wilson!"


The gorgeous scenery and South Pacific Island starting me thinking of another older movie — Blue Lagoon from back in 1980. It's hard to believe it has been that long — that's back before we were married. During those days I still has 'serious' dreams of sailing the South Pacific. Anyone interested in pledging a few bucks and buying it with me to buy a South Pacific Island?
🙂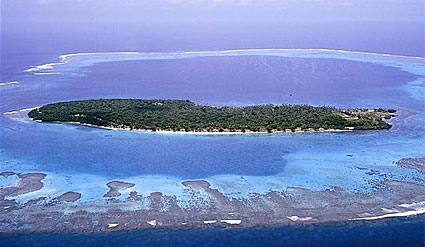 Blue Lagoon for sale – $33,000,000 USD
The island is 225 acres in size, 1 mile long by 1/3 mile wide and 150 feet high, surrounded by a 5,000 acre plus lagoon which almost completely encircles the island, offering protection from extreme tides and providing the island with calm tranquil waters ideally suited for water sports. The crystal clear water has up to 200-foot visibility and is a comfortable 80 degrees Fahrenheit most of the year. The island was a safe haven from storms for Polynesian sailors over the centuries; the entrance to the lagoon is 35 feet deep and about 200 feet wide, and yachts over 200 feet have enjoyed the safety of the lagoon. The island still provides a safe and luxurious haven from the storms of everyday life and is the only resort in the largely uninhabited and pristine archipelago, offering visitors with a privileged image of Polynesian life as it was hundreds of years ago.
The island has superb sugar-white beaches on the east and western sides of the island, with the villa development on the western side to take advantage of the magnificent South Pacific sunsets. The island was an operating coconut plantation in the 19th century; therefore the entire island is littered with coconut palms giving a truly tropical aspect. The island is limestone and there are numerous caves and tide pools to explore as well.
The island is home to rare coconut crabs, giant clams, leatherback turtles, doves, and many other birds and marine mammals. The island has instituted a strict conservation program to ensure the preservation of all marine and wildlife. For more info check out the listing at DuttonDirect.