Posted By RichC on August 10, 2009

Although I'm not going to refer to myself as a "Rozling" (followers of Roz Savage's adventure), I do check on her progress and follow the blog of the ocean rowing British adventurer Roz Savage.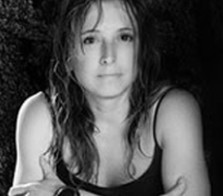 She is currently 78 days into the second of three legs of a Pacific Ocean crossing after completing the first leg to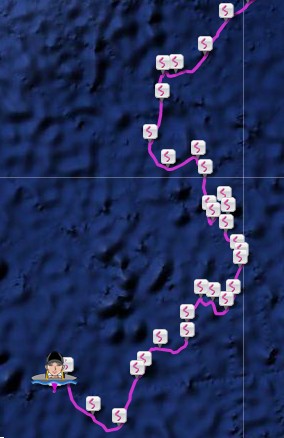 Hawaii in 99 days in 2008. Her next stop is  Tuvalu and then on to Australia.  In recent day's she's been struggling to stay on coarse  although today has made up a significant amount of latitude (map of last month on left).
The purpose of the adventure, if there really needs to be one, is to draw attention to the environmental issues of plastic pollution, climate change and habitat destruction of which she is an excellent spokeswoman. She also is a good motivational speaker using the "one stroke at a time" mantra. When interviewed as to her reason why she goes to such an extreme, she recalls handwriting two obituaries — one with the life she 'was' living and one where she pursues a dream — "I had a big dream for a big adventure and decided to make it happen."
Roz, more than most adventurers, seems to also embrace technology. As a writer, she is excellent at sharing with the written word through her blog, as well as audio and video (see youtube channel). She has done numerous interviews with the press and updates regularly through a satellite phone with tech notables like Leo Laporte.
As a dreamer of adventure on the ocean, I semi-envy her spirit and can-do attitude. Besides the extreme physical endurance, the risk of rowing the Pacific Ocean is substantial.