Posted By RichC on May 28, 2022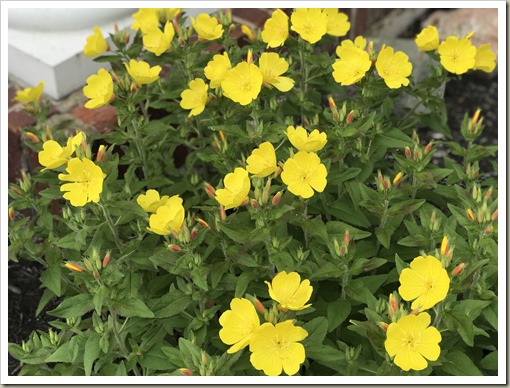 We are enjoying my late mother-in-law's transplanted Buttercups (Ranunculus) that we brought home from the Jamestown, NY farmhouse (winter pics). Initially, Brenda's sister Chris asked me to bring her some home for her since I was the one driving back and forth to western New York to clean out, take care of the property and sell the farmhouse, but after seeing the flowers take off at her house, I asked her for a "digging" too – they seem to be thriving, at least in the spring.
Perhaps the news that has overwhelmed everyone in America with emotion, anger and political debate is dealing with the Robb Elementary School shooting in Uvalde, Texas on May 24th. It's the same old argument between those who want more firearm
regulation and focus on the weapon used
(
AR-15 variant
)
and those who see a society that has drifted from enforcing laws, prosecuting crime, a loss of morals, faith and parenting … let alone addressing those who have a mental illness or are profiled has someone needing intervention … or better securing soft targets
(in this case schools).
Jack Brewer, a longtime online friend and retired NFL player who works with at-risk young men, had a few minutes on FoxNews last week that highlights what he sees: Fatherless homes and America's shift away from faith, prayer and the teaching of Biblical instruction. I added 2nd Chronicles 7:14 which triggered an "Amen" and retweet (below).
Even non-believers must recognize how rudderless our nation is without a moral compass? There are Biblical solutions for parents, schools & our elected leaders. It starts with prayer. (2Chronicles7:14) pic.twitter.com/BKFf4ZZyI9

— Rich Corbett (@RichC) May 26, 2022