Posted By RichC on September 5, 2009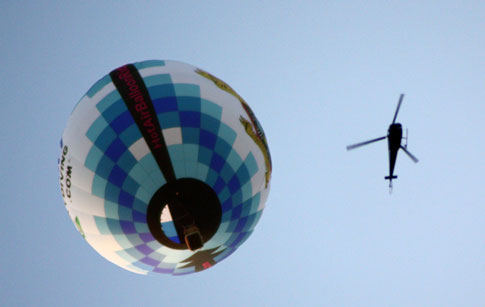 An interesting balloon photo shoot was happening for about 30 minutes above my house as the still air of the evening settled in.
I spent a few hours in the yard into the evening and watched the full moon rising in the woods. The weather and evenings have been nice.