Posted By RichC on January 29, 2011
While I've been anxious for the new tablet computer device from HP-Palm, expected to be announce at a California press event on February 9th,
I wasn't holding my breath as to when the devices would actually make it to market. Most industry watchers either have been told or expected them sometime this summer, although a few thought something would be available sooner.
As slow as HP has been to release anything Palm or webOS related this past year, I didn't expect to hear this from HP CEO Leo Apotheker, at the World Economic Forum in Davos Switzerland this week: "HP will stop making announcements for stuff it doesn't have. When HP makes announcements, it will be getting ready to ship." He hinted that the products launched on February 9th will be on sale just a few weeks later. This I'm anxious to see (Engadget leaked images below).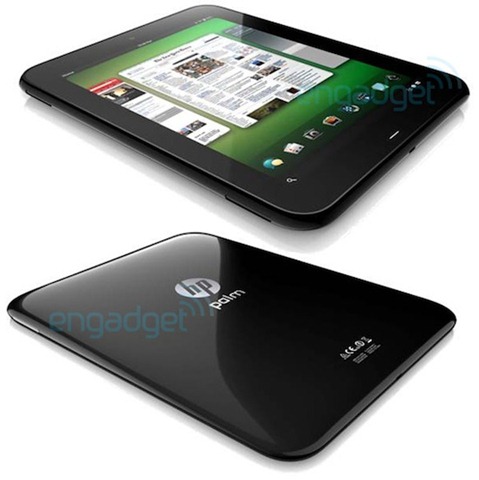 Leaked images of the upcoming HP Palm Touchpad