Posted By RichC on January 30, 2011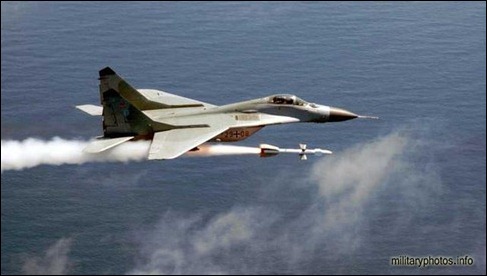 For those who remember the last days of the cold war and paying attention to military aviation advancements, the Russian Mig-29 was a frightening aircraft …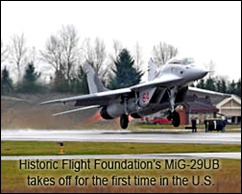 and it still is. It was put into service in 1983 and remains an "air superiority" jet fighter in my air forces around the world. 
In December of 2010 and then on January 23rd, two of these Mach 2.3 twin engine jet fighters are now flying in private hands. The latest Soviet fighter, N29UB, belongs to the Historic Flight Foundation, based at Paine Field in Mukilteo, which specializes in vintage airplanes.  This second restored Mig-29 may be joining RedAir in missions that can help western pilots in preparing against their Mig-29 adversaries.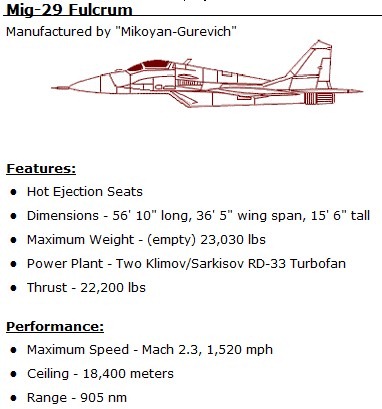 Below is a video highlighting RedAir's first flight of their restored Mig-29 in Quincy, Illinois on December 16th, 2010.
According to Wikipedia, these nations still use the Mig-29: