Posted By RichC on November 30, 2011
A very impressive day on Wall Street after the central banking news this morning. Many expected an end of day weakening, but buyers continued to pick up shares of companies who's stock has recently been beaten back. The positive move continued the trend of volatility that has marked nearly the entire year.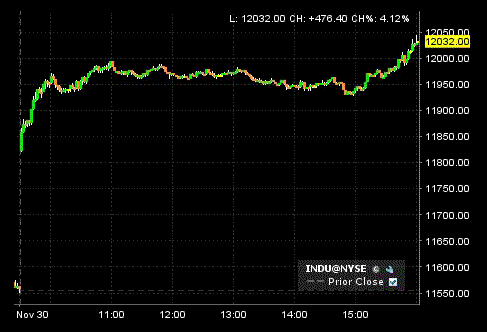 After an "off to the races" start in the morning, the Dow, Nasdaq and S&P500 all landed gains of over 4% today and putting the averages back in positive territory for the year. After a few days ulcer kind of news last week, yesterday and today's medicine should help … but can't the gains hold?