Posted By RichC on November 16, 2011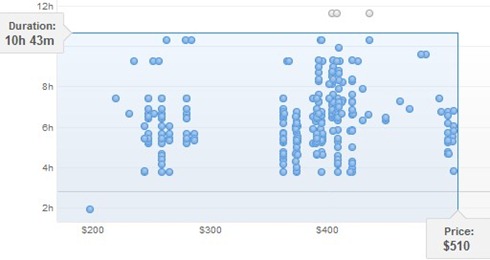 I'm anxious to try Google.com/flights for my next trip planning although I'm not sure it adds much besides the interface over competitive flight planning websites. The search giant has created a convenient way to compare the pricing and scheduled flight times, but in testing a few closer airports and flights it didn't turn up any surprises.
It was quicker to research "other" airports someone close to Cincinnati, and I was able to find an odd ball low cost direct flight in one particular case (the under $200 RT at bottom left in above image) … check out the video explanation below.