Posted By RichC on June 23, 2012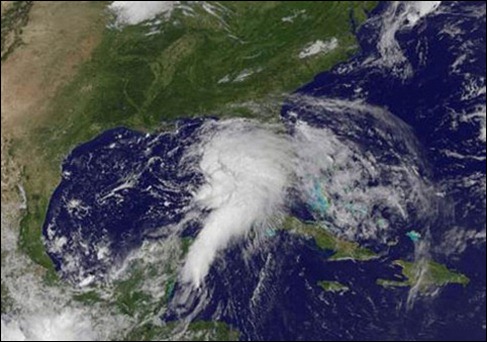 Since I'm hanging out at the boat this weekend getting Encore prepped for tropical weather/hurricane season, it is rather fitting that the chatter at the marina is about what is brewing in the Gulf of Mexico. A couple neighboring boat have added a couple extra dock lines and removed some canvas. I've taken down the sails and intend to remove the bimini … but all that was planned.
I'm not particularly concerned about 'this particular storm' except that I'm planning to move a boat with a friend on Monday morning and am wondering where the wind and rain will be?
One forecasting model has the slow-moving system heading west toward Texas by midweek, weather.com reported. A less reliable model has it swinging back east over Florida and then along the mid-Atlantic. A third model has it surging north into Louisiana-Mississippi.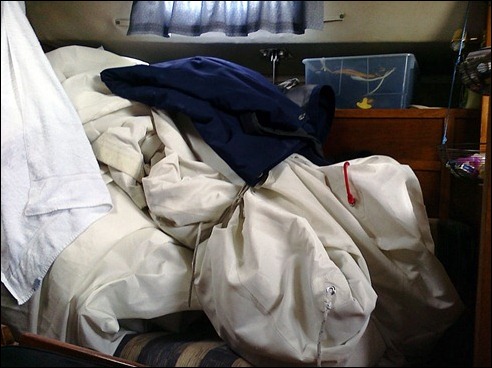 Not the optimum way to store sails below, but doing it alone is challenging. (I'd like to take them to a loft for some re-stitching but need a few references.)