Posted By RichC on December 25, 2013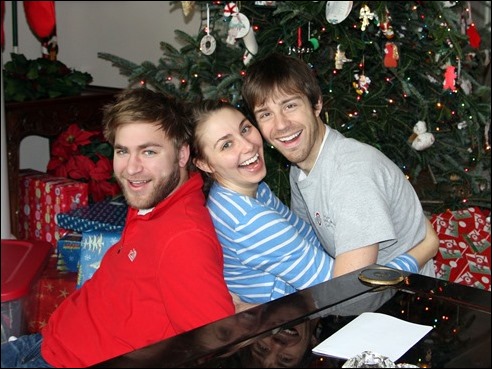 What a wonderful time we had over Christmas Eve and Christmas Day this year. We were happy to have Taylor, Katelyn and Drew home together with us for a couple days holidays (photo above) … and thankful some in the Corbett side of our family with us for dinner. It was a great to be together.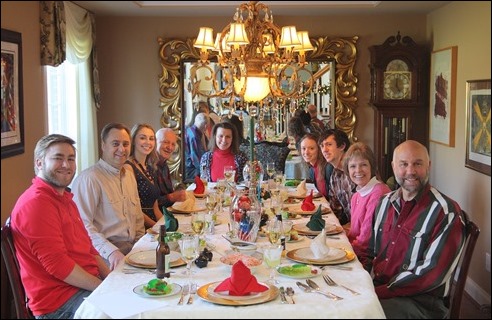 Besides gift exchanging and eating, playing board games became the highlight of our evenings. Settlers of Catan was the go to game this year and even after Brenda and I were in bed the kids were still up playing at 2AM. Even Taylor's friend Mike came over to take over my color. It's great to see them all enjoying time together.
One of the comical moments was when Katelyn accidently "photobombed" this shot …