Posted By RichC on January 9, 2016
Thankfully the weather held and the construction was able to continue on the chimney repairs.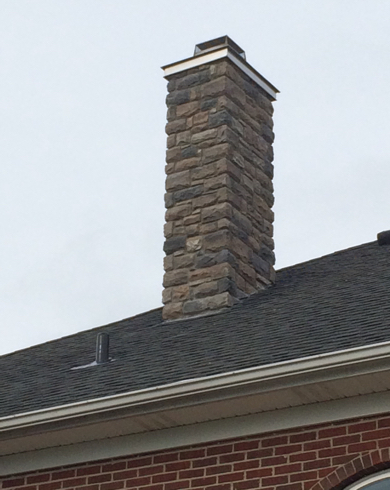 They completed the final soldering of seams on the stainless steel custom top this morning and were quick to show up and collect the check too.
Although this was an expensive surprise after replacing the roof, I'm glad to have it done right and looking nice too. The stone veneer thankfully comes pretty close to matching our "real" stone backporch fireplace and stone trimwork and having new structural framing fastened to our trusses this time (it was not originally) makes for a repair that should outlast me. We are pleased.
Side note: Used the VNC Viewer app on the iPad to log in remotely and emulate the desktop environment on the Raspberry Pi to post his update. It a little cumbersome, but do-able … although really miss the mouse or trackpad when logging in this way.