Posted By RichC on June 1, 2011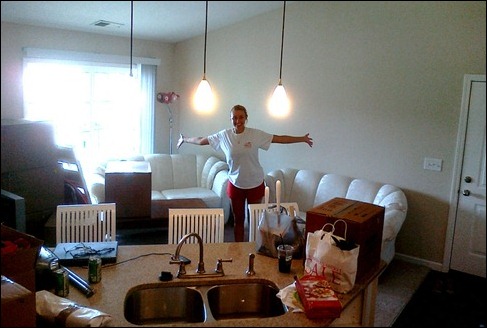 It was a hot day to move, but a fun father/daughter time as Katelyn moved from her old 'digs' in Kent, Ohio to her new Columbus area apartment. It was in part sad (leaving friends and the comfort of known surroundings) after spending 7 years of college and medical school in NE Ohio, but exciting for her to be making a new home in Columbus. I know she is looking forward to her residency at Nationwide Children's Hospital and has already networked with friends in the area just a few short days after her medical school graduation – thanks to Social Networks!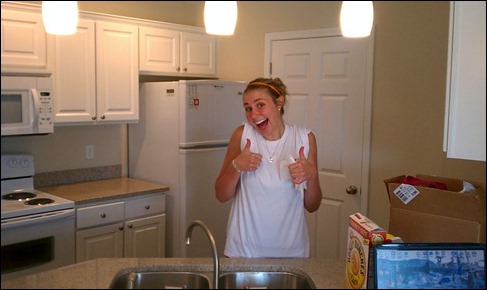 Beside knowing a few people already, her brand new apartment as all the features to make life comfortable … providing she has a few off hours to meet people (residents work a few more hours per week than most of us).
The central AC was great, the stacked new washer and drier a plus (anyone need a washer and dryer?), the kitchen very modern and small 3 floor balcony large enough to relax on. If the 'fiber' to the building is any indication, her Internet speeds should be excellent as well. She's opted to pay for the garage for her VW Jetta TDI … although it has unfortunately see its share of north eastern Ohio road salt … still, it will be better than scraping ice and snow off the cars come wintertime.
She's also hoping to add a little color to one wall … obviously 'orange' … or as the paint sample says: "Tangerine." It's starting to look like home to me.
(photos were taken with either my original Palm Pre or Katelyn's new EVO 4G)