Posted By RichC on June 3, 2016
The Howard side of the family gathered in Atlanta for the high school graduation of my youngest niece Sarah Gerber this past week.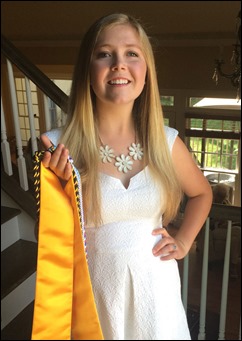 The party was on Memorial Day and graduation for the Lambert High School class of 2016 the day after.
Brenda's sister Ann and her family live in a northeastern suburb that is near ideal for raising a family. The many upscale communities in the area, including their city of Alpharetta, are exactly what many upwardly mobile moms and dads are looking for. They make the local public schools a priority and seem to be involved in both school and community; college for nearly every graduate seemed to be a given. How serious they will take this opportunity and what they make of it is yet to be seen. There is no doubt these graduates have opportunities well beyond peers from smaller towns or cities who's focus is not on educating the next generation. That has to change.
Sarah is off to the University of Georgia in the fall and noting she graduated with high honors, expect she will do just fine. She, along with her sister Jessica (at Georgia Tech), are great girls and have a world of opportunity ahead. Anxious to see what is ahead for them … although don't mind if the clock slows down a bit as life is passing too quick.