Posted By RichC on November 20, 2016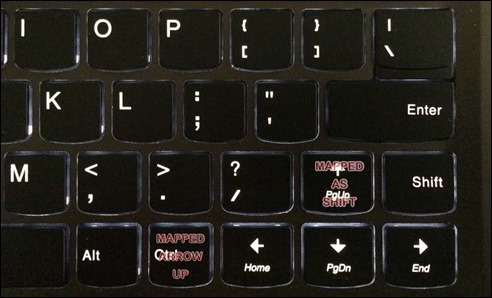 I couldn't take the continued typos anymore and had to map the "right-shift" key on my new Lenovo Yoga 710 to the "arrow-up" key. So as not to lose my "arrow-up" key, I mapped that to the rarely used "right-ctrl" key.
Now all is well with the world.

  … although I really struggled coming from the Apple iMac and iPad Brydgekeyboard.