Posted By RichC on March 18, 2017
We've taken a enough longer road trips in the 2010 BMW X5 35d now to officially declare it an outstanding road car … no surprise really.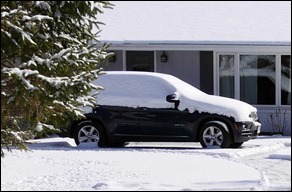 The driving characteristics of this 5000+ pound SUV are enjoyable since the handling is tight, interior space excellent, ride comfort "so-so" and highway power substantial. I don't really want to admit this, but driving through Wisconsin there were stretches where I was comfortably cruising along at 100 mph … until commonsense kicked in and told me grandfathers are suppose to be wiser than that … so 90 mph became my limit.



Previous long highway trips in warmer weather, and slower speeds, returned 25 mpg easily, but at these higher speeds and colder weather, it was closer to 23 mpg. Still, few full-size, 338/HP/542 lb-ft of torque, SUVs are consistently returning fuel efficiency in the 20s and giving up a couple miles per gallon in the winter is normal anyway. Here's a recent Fuelly.com chart with the 3/17 fills reflecting our latest Minnesota trip.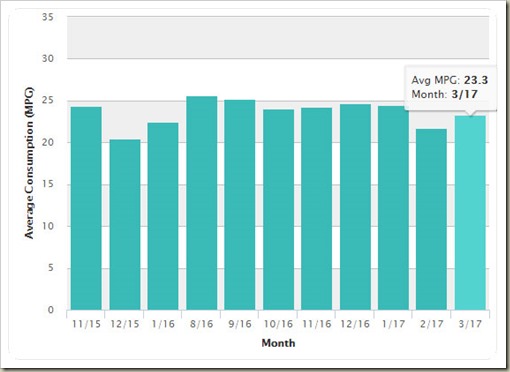 Click for larger