Posted By RichC on March 29, 2018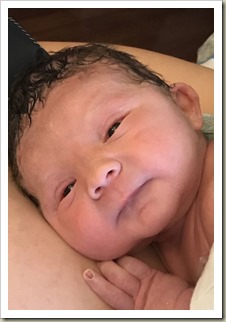 It is exciting to share the happy moment of a birth … especially when it is a member of our family who really has wanted a baby. Brenda and I are SO very happy for Madison and Nathan … as well as grandma and grandpa Skinner (Brenda's sister Chris/Jerry).
Riley Howard Kling did not arrive without concern or worry, as he was a premature; both mom and son did just fine. We were all on pins and needles praying for all to go well while watching our phones all day for text message updates from Chris and Jerry.
The baby shower for Madison and Nathan was this past weekend and I'm sure I was not the only one noticing just how happy Madison looked; I don't think her smile could have been any bigger while I was talking too her … holding Annalyn! They obviously do not know what is in store for them, HA!


As I've mentioned before, "marriage was nothing compared to becoming a parent."