Posted By RichC on September 7, 2018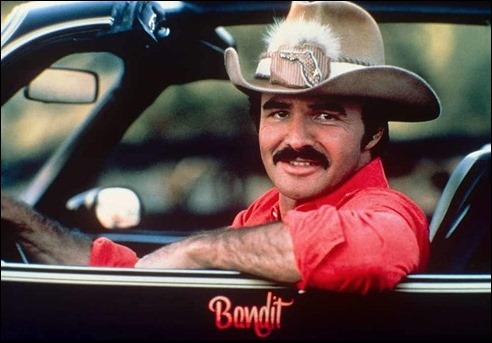 Of course my reference by including "The Bandit" in a tribute post to the passing of Burt Reynolds has a lot to do with how I remember him; he died after a heart attack on Thursday 9/6/2018 at age 82. The highpoint for me in remembering him was the making of the Smokey and the Bandit "car" movie with Sally Field, Jackie Gleason and Jerry Reed during my teenage years. His macho image is what many of us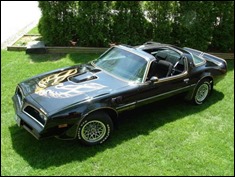 "guys" would have "liked" to have been like … and those who loved the "go-fast" and "be rebellious" movies of our youth. If there was a car we all wanted, it was a 1977 Pontiac Firebird Trans Am … black with the special gold trim and awesome decal on the hood (since I knew it was way out of my league, I decided to admired Jim Rockford's – James Garner – toned down Pontiac Firebird, which was still way out of my league! HA!  I did almost buy a 1968 Firebird tho, until my dad put is foot down or talked me out of it – I'm not really sure?)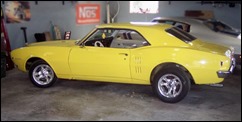 Back to the passing of an iconic actor in Hollywood. Instead of his role as a "Bandit," there was a time Burt Reynolds wanted to be a police office like his dad, chief of police in Riviera Beach Florida — just a few mile north of where he eventually had his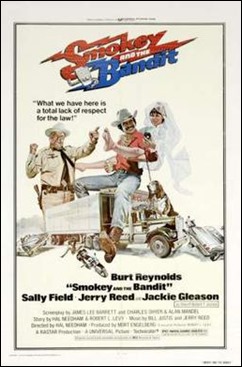 heart attack and died in Jupiter, Florida (one was north and the other just south of West Palm Beach, FL).
Eventually though, Reynolds went on to college, played football, was injured and was encouraged by his English professor Watson Duncan III, who was a "gifted Shakespeare actor," to tryout for a play he was was producing.
Reynolds stayed with theatre after receiving a scholarship to go to the Hyde Playhouse in New York. There he made connections with high profile actors current and future, retained and agent and almost gave up and moved back to Florida because he was working a variety of jobs just to support himself.
Burt Reynold's break came as television exploded onto the scene in the late 1950 and early 1960s. He became a regular on popular series shows like Riverboat and Gunsmoke. His list of movies, appearances and awards go on for pages as do his list of Hollywood notable friends. I will still remember him as the Bandit for Smokey and the Bandit … as do most car guys who grew up in my era.
Check out the new Burt Reynolds endorse Trans AM introduced in a YouTube Video below!