Posted By RichC on June 10, 2017
Happy Birthday Taylor … I don't think I could be prouder of the man you have become. Last year was a great one and the plans you have for this year are exciting as well.  I always look forward to our time together.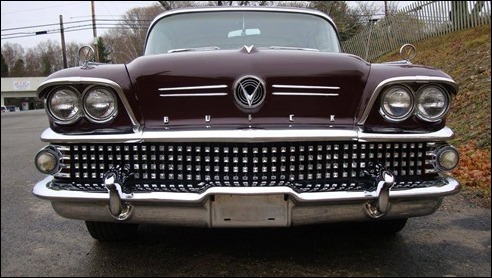 One of the things my son and I share is our interest in cars (actually something my dad and I shared too). When thinking about our mutual interest — cars — on Taylor's birthday, and having just noticed a familiar listing in Hemmings, it made me think of my dad and when we were looking at potential first cars together.
I had $600 of extra money on top of what I had saved for college burning a hole in my pocket by the end of the summer of 1977. Like most guys,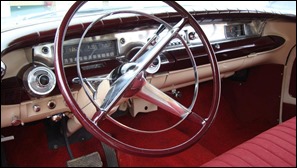 I really wanted a car and had a beat up, patched up and repainted yellow 1968 Firebird all lined up — it was of course vetoed by my father who really didn't want me buying a car (I ended up waiting until my junior year of college before I bought my own 1974 Capri).
Another option was a 1958 Buick Super 8 Riviera Sport Coupe that my dad had his own soft spot for (a car of his era). The 20 year old car was priced right and in fair but original condition. I had a single owner all of its life and could be fixed up and worked on by the two of us — no new fangled emission controls (laughing now with computerized everything). Both mom and dad were set on just letting me borrow the old 1967 4-door Ford Custom 500 (my mom's rust bucket of a car) that I repaired, rebuilt the 289 V-8 engine and painted a darker blue. Still, I think my dad could have been talked into letting me buy a Buick just like this one. Who knows?
Wisdom prevailed on my part as the fuel economy was hideously lousy, just as gasoline prices had doubled and were doubling again. No way I could have afforded to drive this beast … but looking back, it sure would have been nice to have!
Back to the "happy birthday" Taylor … I bought you an appropriate bluetooth USB/Aux dongle for your BMW 528i xDrive so you can stream music from your iPhone without plugging and unplugging.