Posted By RichC on September 8, 2018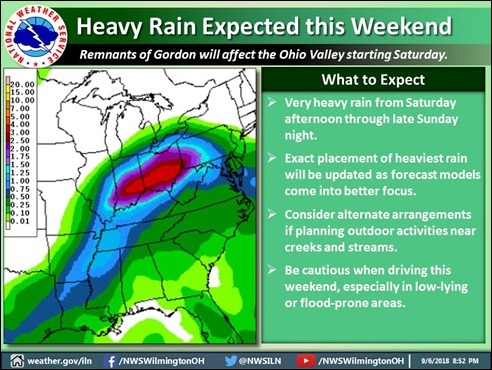 Since we are just north of Cincinnati and smack dab in the middle of the heaviest projected leftovers of Gordon, I made sure to finish up the lawn cutting chores before the expected "very heavy rain" this weekend. Hopefully it will just be rain unlike Hurricane Ike a few years back when we lost trees, shingles and a gazebo! I might even prep my bigger 10KW John Deere 330 diesel generator just in case?
Tropical Storm Gordon as it came ashore a couple days ago.