Posted By RichC on December 6, 2018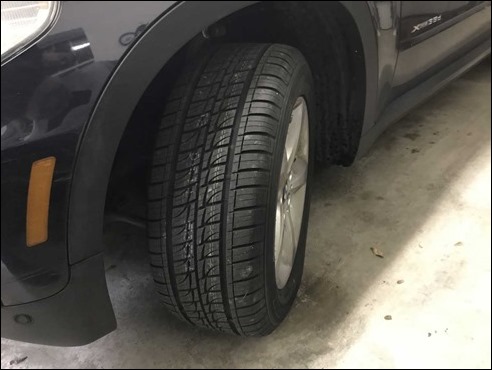 The set of run flat tires on the 2010 BMW X5 35d were pushed about a long as I dare … since even my "risk tolerate" son said, "Dad, you really need to get those tires replaced before the snow."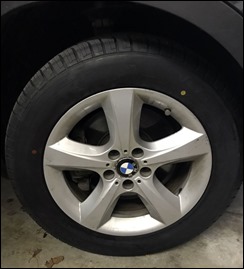 He is right of course since I lecture him about "good tires being cheap insurance."
So a couple days ago the window between trips was enough that I could order them on Walmart.com and have them shipped to the one local store that has the correct lift for my car (strange the closes Walmart does not?) Anyway, they came in sooner than expected so I had them mounted this afternoon – it was still a long wait.

As for my old tires, I have not been overly pleased with the ride quality run-flat tires, as their stiff sidewalk made for rougher than luxury SUV highway travel, although their handling has been great. The final straw when replacing was that run-flats are significantly more expensive than normal tires … EXCEPT that I still need a temporary spare now (ordered an unused one on eBay for $200 plus $40 shipping).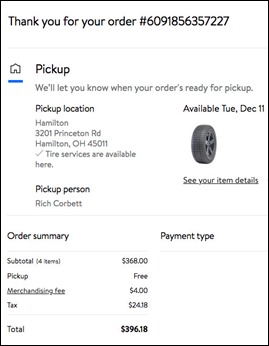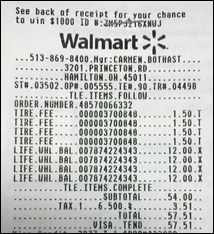 As for the new tires for my 173,000 mile BMW X5, I opted for an off-brand "V" rated (149 mph) All Season Tire that has pretty good reviews and a 60,000 mile  tread-life warranty – the Vercelli Strada 3 All-Season. After driving them only about 20 miles, I'm very pleased with the ride … wear and traction are yet to be known? Still, for an out the door price of less than $460 for 4 – 255/55R18 tires, they are a pretty good deal, at least on paper.
The Vercelli Strada III is a Premium CUV and SUV tire providing outstanding value. Its high performance all-season tread compound makes it the correct choice year-round. It also comes equipped with a modern tread design, noise reducing properties, and wide grooves that reduce hydroplaning.

Treadwear Warranty: 60,000 Miles
Tire Type: Passenger Car All-Season
Speed Rating: V
Superb handling and cornering