Posted By RichC on April 23, 2019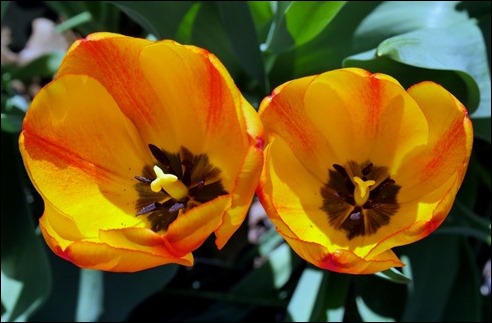 Although Brenda worked Easter Sunday this year, the weather could not have been more beautiful in Cincinnati for a few chores.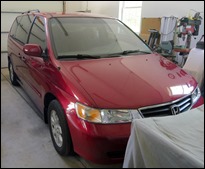 I buffed out the oxidation on our 2002 Honda Odyssey, as the Florida sun is hard on paint. After buffing, I wax and buffed again in order to add a layer of protection … my dad would have been pleased (personally, I think it looks pretty good for a 17 year old "work-wagon.")  Also, before packing a few tools and supplies back in the van for a trip south, I headed out into the yard to enjoy the sunshine … as well as take a few "flowers in bloom" photos for the archive as a few times before (like 4/16/2017). I forgot just how beautiful our Lilac bushes, Redbud trees, Magnolias and Tulips are in the spring, especially against the dark green grass after the first mowing (which was last week).