Posted By RichC on May 15, 2019
More than likely Florida is at least considered due to better winter weather, a low cost of living and no personal income tax. There are a few other growing destinations, but very few in high tax states or in the cold north.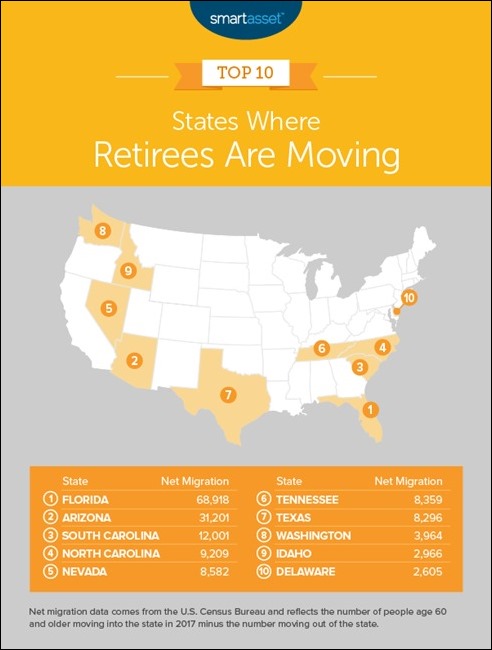 It may come as no surprise that Florida snagged the top spot once again in 2019 — it consistently ranks among the best place to retire. For good reason: The Sunshine State benefits from a low cost of living, extensive availability of health facilities and recreational activities, including golf, museums and beaches, as well as no personal income tax.

Over the last decade, Florida has been the most attractive destination by far for older Americans on a fixed income, as measured by average annual net migration for the 55-plus set, according to a separate analysis of Census Bureau data by William Frey, a demographer at the Brookings Institution.