Posted By RichC on April 22, 2020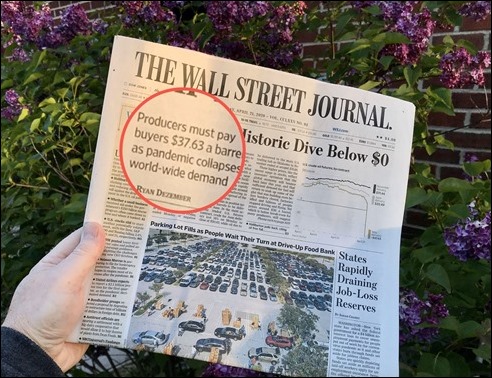 The Coronavirus is doing what environmentalists and anti-fossil fuel advocates have only dreamed of doing … killing the petroleum industry. There is so little demand for crude oil that "Producers must pay buyers $37.63 a barrel" to refine their product. There is no place to store it as companies who explore and drill are dead and those who have productive wells are capping them. Even the price at the pump for gasoline has dropped to levels we haven't seen in decades – a Tweet below with a photo from a few days ago off I-75 in Franklin, Ohio. There just isn't any demand anywhere in the world as everything has come to a screeching halt do to the COVID19 pandemic.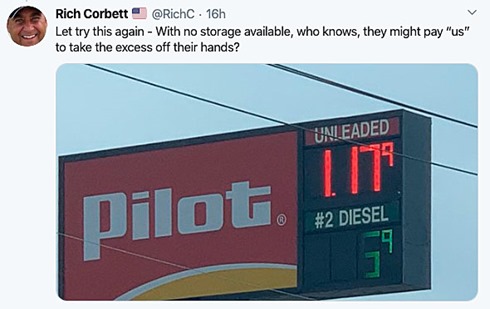 On a brighter note … and since I regularly archive photos of Annalyn and Ellerie (Katelyn and Drew) … here's one of Taylor and his girlfriend Megan in and around his place in East Walnut Hills (Cincinnati,OH). They have been taking daily walks as the weather improves (beautiful view of the Ohio River below) and even drove out to his office in Batavia in Clermont County last weekend. One can only survive so long in a city apartment before needing to get out and so a little fresh air can restore sanity. Personally I'm thankful NOT to be a city apartment dweller, but to each their own!