Posted By RichC on June 23, 2020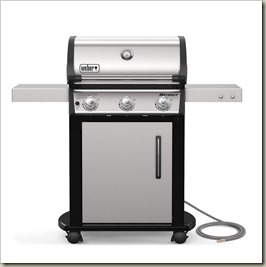 We replaced our rusting "hand-me-down" rebuilt grill from 2016 (thanks Jeff) this year with a new natural gas Weber Spirit S-315 stainless steel grill set up. So far it is a great grill and perfectly sized for our family. For those looking at it, be sure you know that there is some assembly involved if ordering online (photo below).
The new grill came in just in time for the family a couple weekends ago and Taylor and Megan's visit last weekend. Brenda and I have already used the Weber few time on our own for our expensive but exceptionally tasty Omaha Steaks. The new grill is much hotter that the old cheap burners in the Charbroil (had to replace them every two years).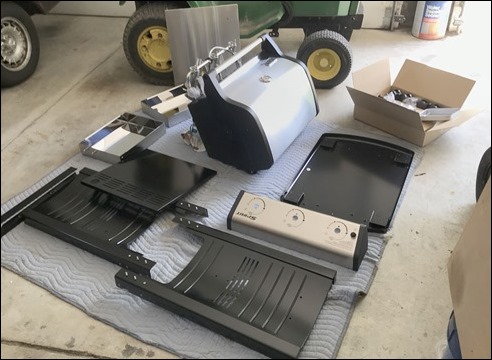 I did add the Weber-branded cover and specially sized grease dripping pans with this but haven't really ever had a good brush for the grates. Not to worry … Brenda gave me a new fancy grill brush for Father's Day. Thanks dear!
To Do List: On my list of projects is to rework the ugly grill area off of the back kitchen porch. I go back and forth with how big a deal to make it. From a simple clean up and new pad area … to a tie in with an updated patio and stainless steel hood (which is why it continues to remain on the list).